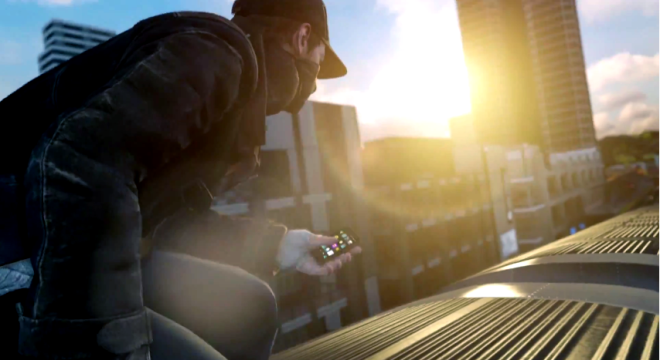 Ubisoft's delayed third person action game Watch_Dogs finally has a firm release date of 27 May.
To celebrate Ubisoft have released a new trailer for the game, focusing on the story of their highly-anticipated open world techno-thriller.
Additionally it was announced that the PlayStation 4 and PlayStation 3 versions of the game will include exclusive DLC amounting to over an hour of content. They also confirmed that the Wii U version of the game will release "at a later date".
Retailer GAME's Eastleigh branch accidentally leaked the news earlier today, hastily deleting a tweet from their Twitter account - just not hastily enough.
The leak prompted Ubisoft to make the announcement earlier than planned.
Developed by Ubisoft Montreal, the game follows hacker Aiden Pearce as he seeks revenge on the people who killed his wife. To help him do so he hacks into the city of Chicago's Central Operating System, a system that connects all technology in the area, and uses it to his advantage.
Watch_Dogs will release on PC, PlayStation 4, Xbox One, PlayStation 3, Xbox 360 and Wii U.