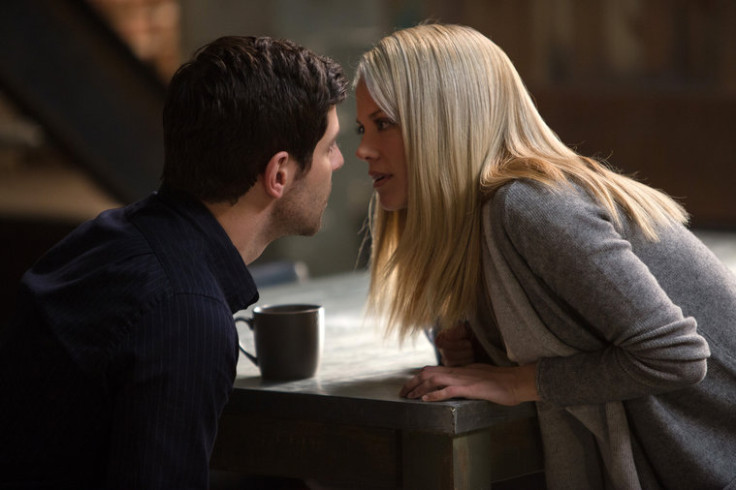 Grimm season 5 returns with a new episode this Friday, 18 March at 9pm EST on NBC Network.
Episode 13 is titled, Silence Of The Slams, where an ancient Wesen warrior tradition finds its way into the modern world of Luchador wrestling.
The official synopsis reads as follows:
A local maskmaker is targeting Wesen to create Luchador masks that bestows great power to its wearer. As Nick (David Giuntoli), Hank (Russell Hornsby), Monroe (Silas Weir Mitchell) and Rosalee (Bree Turner) work to stop the killings, Capt. Renard (Sasha Roiz) considers an offer that will bring him closer to claiming his destiny. Meanwhile, Eve's (Bitsie Tulloch) further investigation of a recent incident raises new questions.
Click here to watch the episode online on NBC's website, or click here to watch it via live stream in the US.
Nick Burkhardt and Adalind Schade got intimate in the previous episode of Grimm. Actor David Giuntoli spoke about their future and what is ahead in an interview with TV Line. According to the actor, "Nick was expecting to be intimate with Adalind." Given their past — where she killed his grandmother, and turned into Juliette and got pregnant with Nick's child — no-one expected them to turn into lovers.
Giuntoli said, "The Adalind-Nick relationship heats up, the captain seems to be going to the dark side, Eve might be going to the good side — complicating the situation deeply with Adalind."
Do you think Adalind and Nick's relationship will work out? We will have to wait and watch.