A Michigan police officer risked his life to pull a drunk driver from a burning car that had crashed in the woods.
The unnamed 26-year deputy saw a car race past him "at a high rate of speed" when he was on patrol in the early hours of Sunday morning (28 January) in Orion Township, said Oakland County Sheriff's Office.
The officer gave chase but the speeding car overturned on a highway just outside town.
"The vehicle caught fire and the deputy pulled the driver from the vehicle after the deputy broke through the sunroof using his asp [extendable baton]," said the sheriff's office.
Other officers arrived at the scene to help rescue the 18-year-old male driver the blazing car.
The sheriff's office added: "During the investigation, deputies detected the odour of marijuana and alcohol coming from the driver's person at the time of the incident."
Two videos show the deputy finding the burning car in the woods and the driver being pulled from the vehicle. The man is in pain with a suspected broken leg but thanks the officer.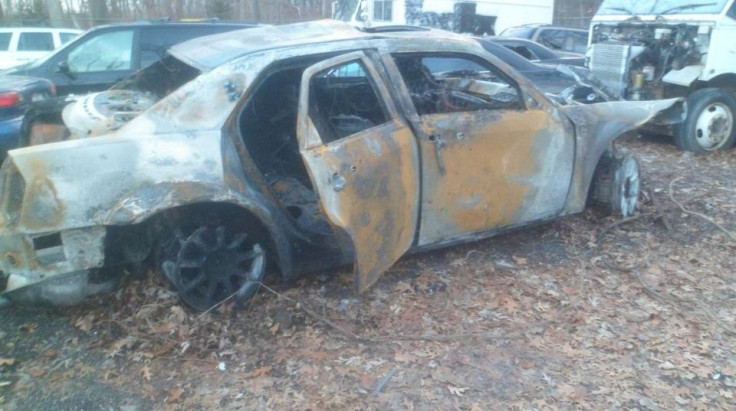 The driver, from Orion Township, was taken to nearby McLaren Hospital for treatment. He was arrested and charged and officers collected a sample of his blood.
Sheriff Michael Bouchard said: "This is a reminder of the types of incidents our deputies can encounter each and every day. While our deputy had been in pursuit of this speeding suspect, it was their first instinct to risk their own lives to save this individual from a burning vehicle.
"If not for the quick action of our deputies, this individual may have not survived this incident."
Police said the driver has been released from custody although the incident remains under investigation.