Video emerges of Indian army obliterating a Pakistani bunker as border violence escalates
Video shows a missile fired from an Indian tank to destroy Pakistani positions.
A video has emerged showing the Indian army attacking a Pakistani bunker in the restive border region known as 'Line of Control' (LoC) in Kashmir. The footage depicts a guided missile being fired from a tank on the Indian side of the border.
Some local media outlets speculated that the footage showed retaliation to the reported beheading of two Indian soldiers by Pakistani forces, which occurred on 1 May. However, the Indian defence ministry and army sources clarified to Times of India that the footage was filmed before the incident.
In the video, a soldier is heard saying: "Sir, the shell has hit the target, we have brought it down."
The voice in the recording indicates that the Indian tanks made repeated hits against the Pakistani bunker, causing the subsequent explosions.
Indian news channel Times Now claims it has exclusively obtained the footage from its sources.
"The incident took place last month [April 2017] during an unprovoked ceasefire violation from Pakistan. I cannot confirm exact location at this point of time," a source told the Times of India. "The retaliation is planned but we can't share any details about it."
There have been multiple cross-border incidents between India and Pakistan in recent months, with the situation constantly escalating. Both parties blame each other for making the situation worse.
On 1 May, the Indian side said two of its troops were found decapitated while on border patrol, accusing Pakistani forces of the "inhumane" act.
However, Islamabad quickly denied any such incident. Rejecting Pakistan's denial, New Delhi has said more than once that its forces will retaliate strongly against any Pakistani-perpetrated attacks.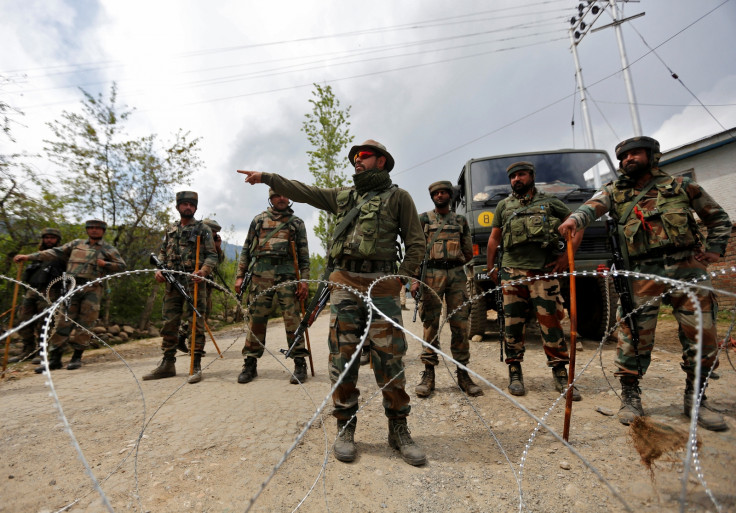 © Copyright IBTimes 2023. All rights reserved.