Dozens of Afghan soldiers killed in Pakistani retaliatory fire near border
Islamabad authorities claim they were forced to retaliate after Afghan security forces launched attacks on civilians.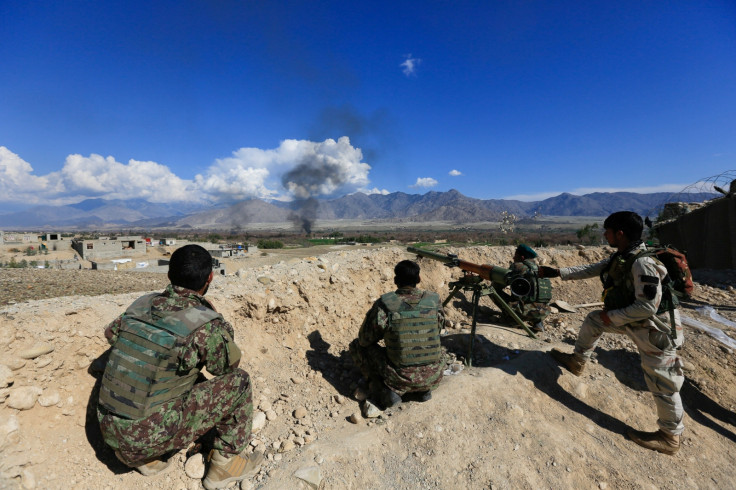 Over 50 Afghan soldiers were killed after Pakistani forces opened fire at the border crossings a week ago, authorities revealed on Sunday, 7 May. Islamabad officials said more than 100 troops were injured in the cross-border attack in Balochistan's Chaman area.
There have been multiple such incidents in the recent past, and the latest attack is seen as a sharp escalation in the skirmishes at sensitive frontier points between Afghanistan and Pakistan.
Pakistani forces claimed they destroyed several Afghan border posts as they attempted to penetrate the frontier. "Anyone who tries to make Pakistan's territory disputed will face similar consequences," Lieutenant General Amir Riaz, chief of the southern command, said.
Describing the attempt made by Afghan military forces as a "foolish mistake", Riaz added: "The border will remain closed till Afghanistan changes its behaviour."
Pakistan had unilaterally shut its border crossings in Chaman in February after blaming extremists for using Afghan positions as their launch pad. However, Pakistan Prime Minister Nawaz Sharif said in March that they were being reopened as a "goodwill gesture" so as to improve the ties between the two countries.
Referring to the latest attack, Riaz said: "We are not pleased to announce this but the Afghan commanders are responsible for this. We had informed them about our census activity." He claimed the Afghan commanders had targeted civilians, forcing his troops to retaliate.
Census officials in Pakistan have been the target of similar attacks in the past. Businesses were shut and residents forced to evacuate in some of the border towns in Pakistan owing to cross-border attacks.
© Copyright IBTimes 2023. All rights reserved.