Watch the moment a ferret casually wanders into a spa and causes havoc
The staff were less than happy about the furry customer.
Employees at a spa in Bristol were given a fright when an unusual customer walked into the building – a ferret.
The furry creature strolled through the open front door of Lido Spa and Restaurant, taking two members of staff by surprise.
The video, which appears to have been taken from a security camera, shows the ferret walking into the spa and scurrying behind the counter, where an employee sits in front of a computer.
Another employee comes into view and soon after gets frightened by the animal and runs out of shot.
Kiara Baretta, a member of staff working at the time, told Bristol 24/7: "We were standing behind the desk when a new member said she'd seen just an animal run through.
"We thought it was probably a dog as sometimes they do wander in, so we were having a look around for it and then suddenly, from under a dress bag, this ferret walks out.
"I didn't know what to do – I just screamed and jumped on the desk. It was running around everywhere and I started crying. My colleague Amy left me for dead."
The ferret, believed to be a lost pet, is being safely looked after until its owner is tracked down.
"One of the maintenance guys managed to catch it in the end – he used to breed ferrets so he knew what to do and he put it in a cage," Baretta said. "My manager put the cage behind the desk and I couldn't work properly for the rest of the day because it was looking at me."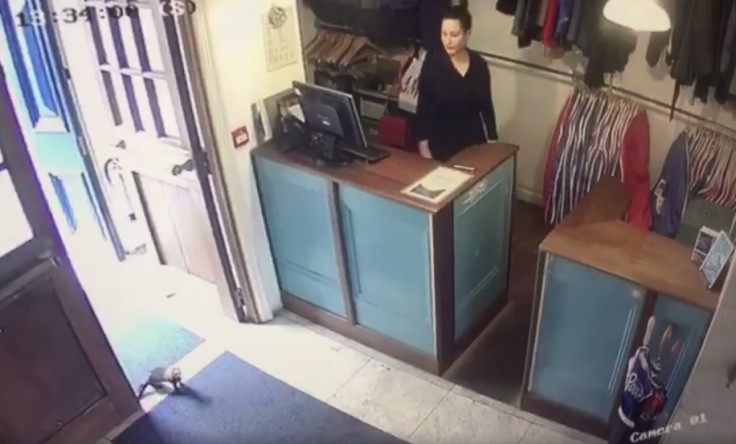 © Copyright IBTimes 2023. All rights reserved.