Rattlesnake bites Florida man's tongue as he tries to kiss it
Ron Reinold was airlifted to a nearby hospital after he made the ill-judged move.
A Florida man is receiving treatment after being bitten on the tongue by a rattlesnake.
On Tuesday, 16 May, Ron Reinold was initially playing with the snake, found by his neighbour Charles Goff. However, later it seemed that he tried to kiss the venomous animal, Goff, who is a resident of Putnam County, in the north-east of the state, said.
"The next morning before I got up, they were playing with the snake. One boy said, 'I'm going to kiss it in the mouth,' and the snake bit him in the face," Goff said, while blaming Reinold and another man for the ill-judged move.
"Ron was just acting silly, you know? I guess he said he could kiss the devil and get away with it, but evidently he didn't," he said.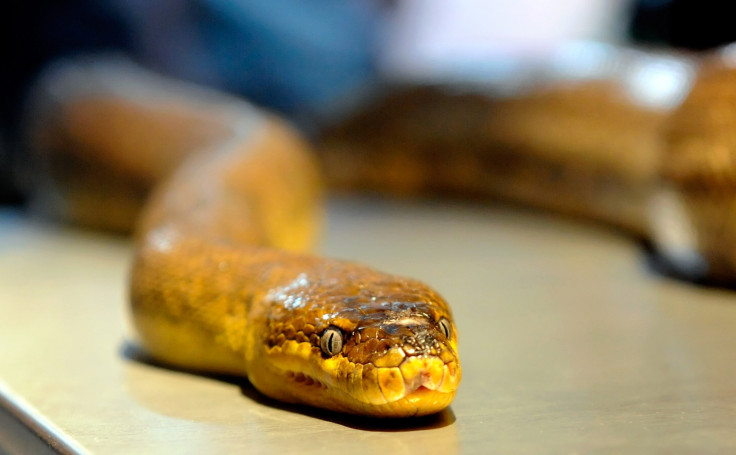 Goff added that he found the rattlesnake a day before and he knew how to handle snakes, so he put it in a tank. But what his neighbours did was not acceptable, he said.
Soon after the incident, the man was airlifted to a nearby hospital and his family said he was doing better since Wednesday and was expected to survive.
The snake is believed to have escaped after the incident. "So the snake is still out here running around somewhere," Goff said.
Earlier in February, an Indian snake volunteer died after kissing a rescued cobra. Somnath Mhatre, 18, rescued the poisonous animal from a car near Navi Mumbai in India. However, he later moved the snake to a safety area and tried to kiss it.
But the cobra struck and injected its poison into Mhatre's chest. The 18-year-old died days after his organs failed to work.
© Copyright IBTimes 2023. All rights reserved.