Watch Nasa satellites capture massive winter storm 'March' across the US
A state of emergency was declared in New York and New Jersey due to the storm.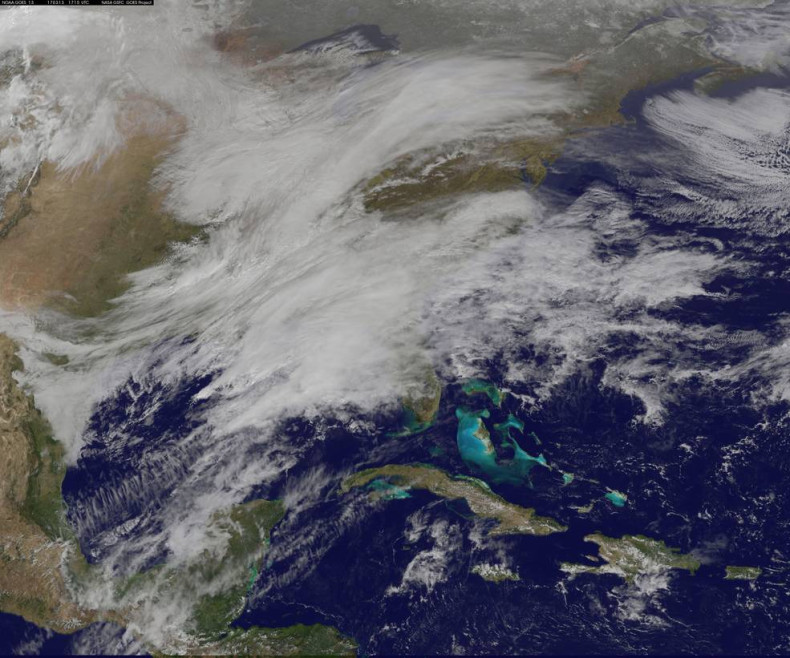 Massive winter storms across the US East Coast caused widespread chaos and brought transportation to a standstill over the past couple of days. The sudden onset of the storms saw many commuters stranded as flights were cancelled, schools closed and states declare emergency amid extremely heavy snowfall.
Nasa's satellites captured images and videos of the dramatic storm rolling across the US, tracking the storm's movement. Nasa's NOAA (National Oceanic and Atmospheric Administration) and Aqua satellites collected infrared data from the storm system to collate visible imagery of the storm's "extent and the movement" across the US.
The space agency used data collected over a period of two days, between 11-13 March, to create an animated video depicting the storm's journey.
The US National Weather Service's Weather Prediction Center (WPC) claimed that the low pressure system making its way across the Midwest states and Ohio is expected to merge with yet another low off the US southeast coast.
WPC said, "This will allow for a strong nor'easter to develop near the coast and cause a late-season snowstorm from the central Appalachians to New England, including many of the big cities in the Northeast U.S."
Here's the Nasa's video on the storm approaching the US East Coast.
The storm resulted in nearly 100,000 people in North-eastern America left without power on 14 March, the Guardian reported.
A state of emergency was declared in New York and New Jersey, BBC reported.
As Nasa's Aqua satellite flew over eastern US on 13 March, it took a reading of the ground and cloud top temperatures. The space agency said in a statement, "AIRS data also showed the temperatures at the surface on the East coast (and ahead of the Midwest system) were as cold as 270 kelvin or 26.33 degrees Fahrenheit (minus 3.15 degrees Celsius). That's cold enough for snow to stick on the ground."