Flights cancelled, millions under blizzard warnings as US East Coast bunkers down for storms
Snow forecasts even led President Trump to postpone a planned meeting with Angela Merkel.
Preparations are underway as snows start to hit the US East Coast, with blizzards expected to paralyse much of the north east for days. Airports in the region have already started cancelling flights – as of early Tuesday morning, 5,313 had been cancelled in the US, with the majority of those from north-east coast states.
Slightly further south, the storm is expected to effect the capital Washington, DC enough that President Donald Trump cancelled a scheduled meeting with German Chancellor Angela Merkel. On Monday, Trump tweeted a picture with DC mayor Muriel Bowser, saying they had discussed preparations for the weather front. "Everyone be safe!" Trump said.
The National Weather Service said that areas from eastern Pennsylvania to southern New England are likely to get over a foot of snow. New York State Governor Andrew Cuomo declared a state of emergency for the state, with major disruptions to subway services and non-essential state employees told to stay home.
New York City Mayor Bill de Blasio urged New Yorkers to "avoid unnecessary travel on Tuesday", adding "if you can, stay home." The city's Department of Sanitation said they had 1,600 ploughs at the ready but still asked residents to stay off the roads.
In a statement de Blasio said that New York City schools would be closed on Tuesday and that latest forecasts put the accumulation at 12 to 18 inches of snow, with some areas of coastline are risk of flooding.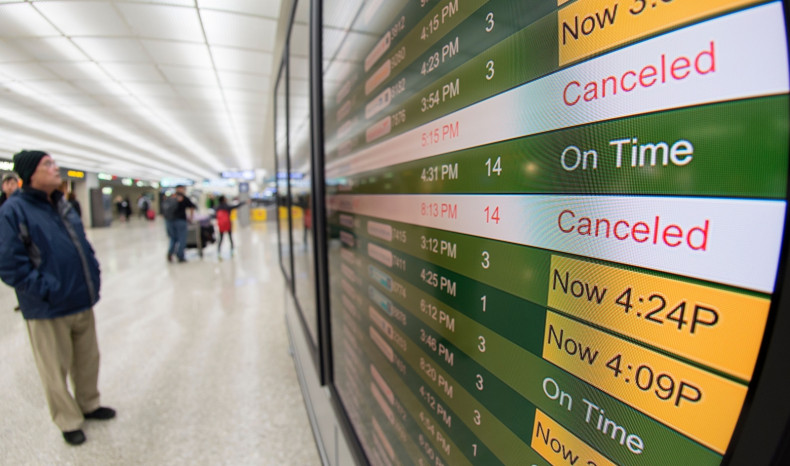 Massachusetts Governor Charlie Baker said "We are actively monitoring the winter storm expected to impact much of Massachusetts tomorrow with the potential for up to 18 inches of quickly falling snow, high winds and minor to moderate coastal flooding." He too urged people to stay off road and work from home if possible.
In Pennsylvania, similar precautions are being announced. Governor Tom Wolf asked residents to avoid travel, adding: "We are also urging everyone to take necessary precautions in the event of widespread power outages, and to check on elderly neighbours in the event of an emergency."