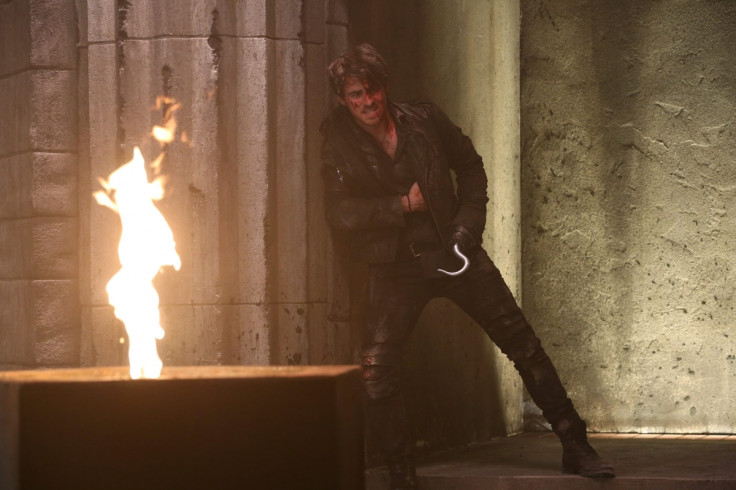 Once Upon A Time season 5 returns with an all-new episode on 20 March at 8pm EST on ABC Network. Episode 14 is titled, Devil's Due, where Hades will be seen threatening to throw Hook into the River of Lost Souls.
The official synopsis reads as follows:
Hook's captivity takes a dark turn when Hades threatens to condemn him to the River of Lost Souls after Hook refuses to choose which three of his friends will have to remain in the Underworld. Meanwhile, Gold is suddenly eager to help Emma, Snow, David, Regina, Robin and Henry find Hook so he can return home to Belle; but in order to do so, he must find his ex-wife Milah in the Underworld and ask for her help. In Fairy Tale Land flashbacks, Rumple and Milah face a life-or-death crisis concerning their son, Baelfire, that forces Rumple to make a deal that will haunt him, on Once Upon a Time.
Click here to watch the episode via live stream on ABC, or click here to watch it online on ABC's official website in the US.
In the latest promo Hades is seen telling Hook, "I am a fan of yours. I am here to talk about a deal." this is followed by the voice-over saying, "It's a match made in heaven, when the darkest of Dark Ones meets the lord of the Underworld."
The promo also shows Hades warning Hook, "I am going to collect your friends and hurt them." The video ends with Emma showing up at Hades's place, where Hook is chained and below him is the River of Lost Soul. Emma then tells Hook, "Hang on, I am coming to you," as chains drag him closer to the river.
Meanwhile, Rumple will try to use ex-wife Milah to help track Hook down. Things would sure get complicated as Milah is Hook's ex-lover as well. Executive producer Edward Kitsis told Entertainment Weekly, "As we set up in the premiere, the theme of this half is unfinished business. I can't think of a couple that has more unfinished business than Milah and Rumple, considering the last time they saw each other, he killed her and then cut her new boyfriend's hand off."
However, EP Adam Horowitz stressed, "Then there's the added complication of Milah's connection to Hook and also how that affects Emma [Jennifer Morrison] and so many others, which we think provides for an interesting reunion."
Will Emma be successful in saving Hook? Will Milah and Hook's reunion further complicate their lives? To know it all, watch Once Upon A Time season 5 that airs on Sunday nights on ABC.