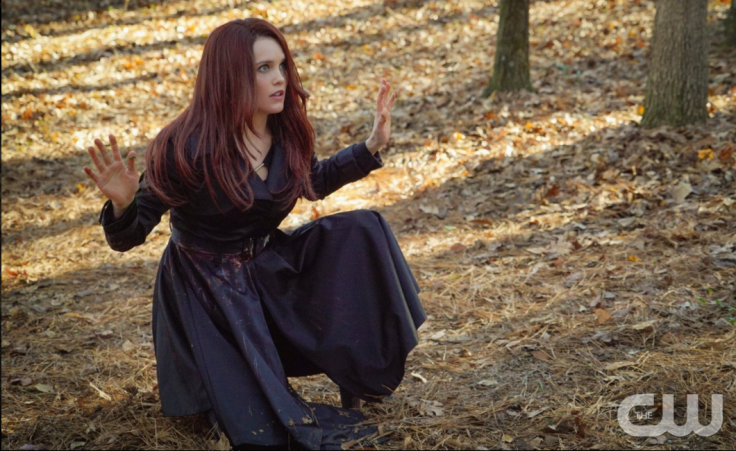 Aurora de Martel currently possesses the only weapon in the world that can kill an Original vampire and she will make her ultimate move against the Mikaelson brothers in The Originals season 3's upcoming chapter.
Episode 13 is titled Heart Shaped Box, which will air on 19 February at 9pm EST on The CW. The official synopsis reads as follows:
Click here to watch the episode on the CW website (available only in the US).
A new promo for the episode opens with Klaus and Elijah in a forest as Aurora has taken Freya as a leverage to draw the Mikaelson brothers out. Elijah tells his brother: "Whatever happens, you promise me..." but Klaus cuts him short and says: "Aurora dies today." With two Original vampires hunting her, looks like Aurora's days are numbered.
Aurora will play a cat and game mouse with the Mikaelson brothers to give away the bullets she made from the White Oak tree. Fans know that the White Oak tree is the only weapon on Earth that can permanently kill an Original vampire.
The promo ends with Aurora shooting at Klaus. Meanwhile, Davina will do everything in her power to resurrect Kol in the episode.