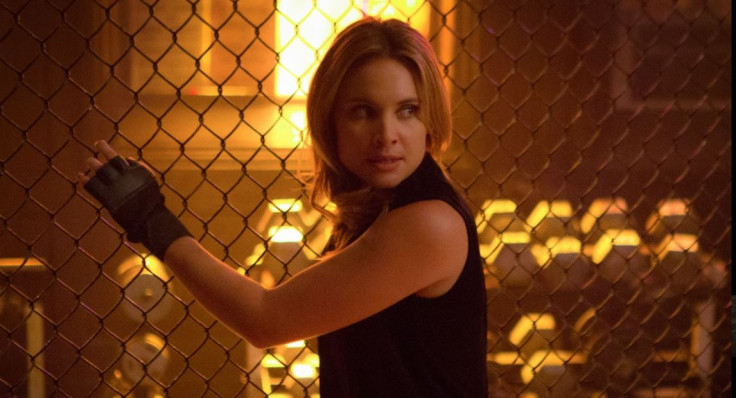 Camille O'Connell has stolen the one weapon that could kill an Original vampire and Klaus Mikaelson is not happy about it. The Originals season 3's upcoming episode will find Klaus and Cami in a tense stand-off.
Episode 12 is titled Dead Angels and airs this Friday at 9pm EST on The CW. The official synopsis reads as follows:
When a powerful weapon that could take down the Mikaelsons for good ends up in the wrong hands, Klaus (Joseph Morgan) finds himself in a tense standoff with an unlikely foe. Meanwhile, Elijah's (Daniel Gillies) attempt to reclaim control of The Strix leads to a violent showdown and the emergence of a potential new leader. Elsewhere, when a new coven of witches tries to influence Davina (Danielle Campbell) into helping them locate the elusive weapon, she quickly realizes she may be in over her head
Click here to watch the episode on the CW website (available only in the US).
In the last episode, Klaus tried to help Cami, who was struggling with her transition into a vampire. Also, the Original vampire family had another major task at hand — to find the weapon that can kill them and destroy it. But by the end of the episode, Klaus realises that Cami has not only found the weapon but that she has run away with it.
A promo for episode 12 shows Vincent Griffith telling Cami: "You stole the one thing that can kill the most powerful vampires in the world!" Then we see Klaus looking all around for Cami, as the synopsis talks about a tense stand-off between the former lovers.
Speaking about Klaus and Cami's complicated relationship, Leah Pipes (Cami) told TV Line: "There's no going back now. Klaus always tries to control the situation, but he'll quickly realize that Cami — excuse me, 'Campire' — is a forced to be reckoned with."
Also, Elijah will try to regain control of The Strix, which will lead to a violent showdown between him and a new potential leader, Aya.