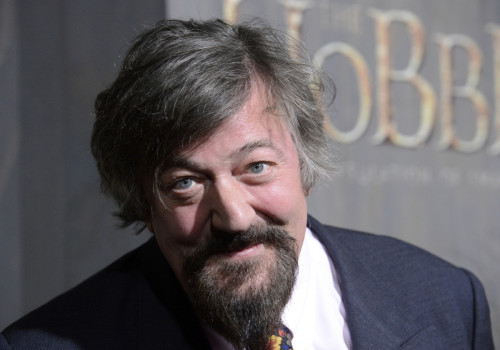 National treasure Stephen Fry will play the British Prime Minister in 24: Live Another Day.
Fry will play PM Trevor Davies in the short series, which marks the return of Kiefer Sutherland as Jack Bauer.
Filming is currently taking place in London, where the show will also be set.
The shorter 12-episode series will still cover a single day a, like before, but for the first time in the show's history it will skip forward in time at certain points.
Over the course of the new series, the relationship between Fry's Prime Minister and US President James Heller (William Devane) will come under strain due to events probably involving shouting, shouting and exploding.
24: Live Another Day will kick off with a two-hour special in the US on 5 May, with Sky One airing it in the UK soon after.
Former series regulars Mary Lynn Rajskub and Kim Raver return alongside Sutherland for the show set four years after the events of 24's eighth and at-the-time final season.