Watch PMQs live: David Cameron and Jeremy Corbyn clash after junior doctors' strike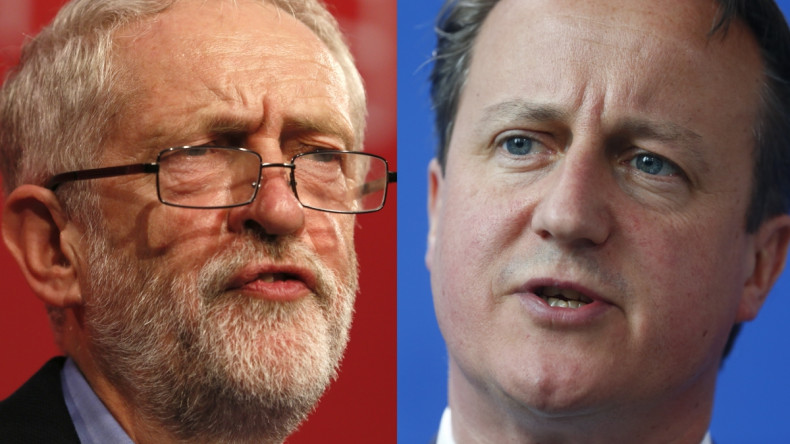 David Cameron and Jeremy Corbyn will clash in the House of Commons after junior NHS doctors took part in a strike for the first time in 40 years. The walkout across England was backed by the Labour leader, who took to Facebook to show his solidarity for the action and blame the government. But for some reason, Corbyn failed to visit a British Medical Association (BMA) picket, as exclusively revealed by IBTimes UK.
However, Shadow Chancellor John McDonnell did meet with the strikers and told ITV News that Health Secretary Jeremy Hunt should get back around the negotiation table with the BMA to resolve the issue. The walkout was certainly embarrassing for the government and Cameron, whose last-ditch plea failed to convince the medics.
The prime minister, meanwhile, has been featured in a "work/life special" of Stylist magazine. For the most part, the feature does not give much away nor provide any revelations but we are given one rare insight into the prime minister's day. He likes to "download" thoughts. Whatever does that mean?
In the piece, he said: "Back in Downing Street, I'll sit down with my speech writers and go through upcoming speeches. Sometimes I'll download my thoughts, other times we'll make revisions and bat around ideas. There can be several speeches a week – in Parliament, overseas or around Britain. I've delivered them in schools, factories, colleges and even the Welsh mountains."
Elsewhere, Cameron surprisingly admitted there "aren't enough" moderate rebels fighting Islamic State (Isis) and forces loyal to President Bashar al-Assad in Syria. "Yes, some of the opposition forces are Islamists, some of them a relatively hard-line Islamists and some of them are what we would call more secular democrats. They are groups like al-Nusra Front who we wouldn't work with, who we condemn," he told the House of Commons' Liaison Committee.
"But if you are arguing – there aren't enough, we need to build them up – yes we do, I agree. You have to start somewhere. Every day we don't support moderate forces, they are hit by Assad."
You can watch the bout on BBC Parliament, BBC2's Daily Politics, Parliament TV and Sky News from 12pm GMT. Also make sure to follow @IBTUKPolitics for live reaction and commentary on the debate.