Watch PMQs live: David Cameron and Jeremy Corbyn to debate before Autumn Statement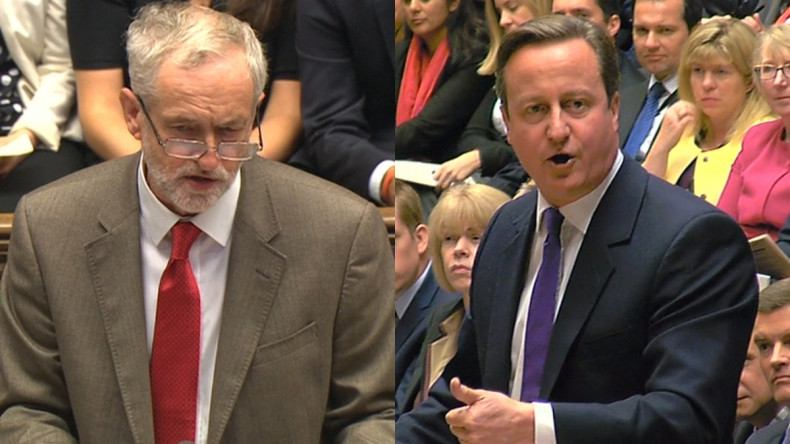 David Cameron and Jeremy Corbyn will not be the main event in Westminster when they clash at prime minister's questions (PMQs) on 25 November. That is because George Osborne's joint Autumn Statement and Spending Review announcement will come immediately after their bout in the House of Commons.
The Chancellor is expected to give the NHS an extra £3.8bn ($5.7bn) in 2016/17 and will promise almost £7bn of taxpayers' money to drive housebuilding in England. Osborne plans to balance the books by slashing welfare spending by £12bn and by making £20bn worth of cuts to government departments.
Corbyn has previously attacked Osborne and Cameron over their plans to curb tax credits and the Conservatives were left embarrassed and defeated when the House of Lords rejected their reforms. The Chancellor has said he will outline his revised tax credits plan in his Autumn Statement so it is likely the Labour leader will raise the issue once again during PMQs.
Meanwhile, Cameron will no doubt stress the importance of having a strong economy. He gained a shock victory at the general election by continually hammering the point that you cannot have a strong NHS and public services without it. Maybe the Tories' "long-term economic plan" slogan will make an appearance at PMQs.
Elsewhere, the two leaders will likely discuss the Middle East after Turkey downed a Russian fighter jet on the Syrian border on 24 November. The act could have severe consequences since Turkey is a member of Nato. With the West sliding more towards Vladimir Putin's position on the Syrian civil war in the wake of the Paris terror attacks, the incident also raises further questions about a British intervention against the Islamic State (Isis).
You can watch PMQs on BBC Parliament, BBC2's Daily Politics, Parliament TV and Sky News from 12pm GMT. Also make sure to follow @IBTUKPolitics for live reaction and commentary on the debate.