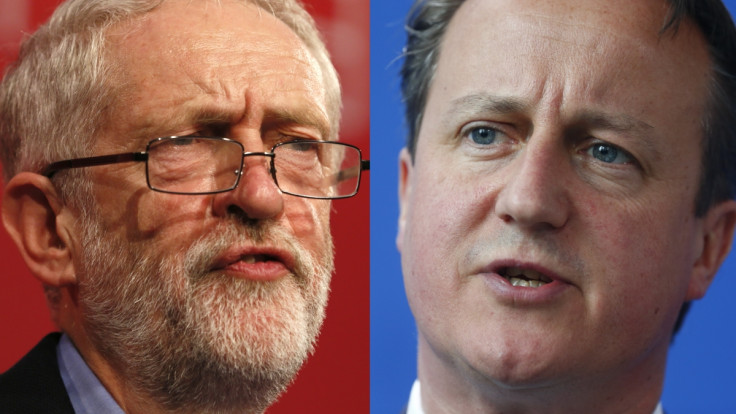 David Cameron and Jeremy Cobryn are expected to go head-to-head when the party leaders debate across the dispatch boxes of the House of Commons during Prime Minister's Questions (PMQs) on 14 October. The exchange will come after conference season when both men had the opportunity to unveil more policies and rally their troops after the general election.
The Labour leader goes into the verbal bout with what can be seen as his first significant victory against the prime minister after Cameron scrapped a £5.9m ($9m) prison contract with Saudi Arabian authorities and urged the country to drop its planned flogging of British grandfather Karl Andree, a 74-year-old oil executive who was imprisoned by the Saudis for carrying wine in his car. The move comes after the new Labour leader pushed Cameron on the issue.
However, Corbyn is facing his own political test after a dramatic U-Turn over George Osborne's fiscal charter. The legislation, which would commit future governments to running a budget surplus, is going to be debated on the 14 October and Corbyn's shadow chancellor has asked Labour MPs to vote against the measures.
The move has infuriated the parliamentary party since John McDonnell had previously said that he would vote for the fiscal charter and by opposing the draft legislation Labour risks damaging its economic credibility – an issue which dogged the party up to general election.
Osborne has added fuel to the fire on the morning of 14 October and urged Labour MPs to defy the party's whips and vote for his fiscal charter. Elsewhere, Labour backbencher Mike Gapes is still fending off pro-Corbyn supporters on social media site Twitter after he accused his party top brass of "no credible leadership" after McDonnell's U-Turn.
PMQs will start at 12 noon on 14 October and can be watched on Sky News, Parliament TV, BBC Parliament and BBC 2's Daily Politics Show. Also make sure to follow @IBTUKPolitics for live updates of the debate between Cameron and Corbyn.