Watch PMQs live: Will Jeremy Corbyn press David Cameron over Egypt's President Sisi?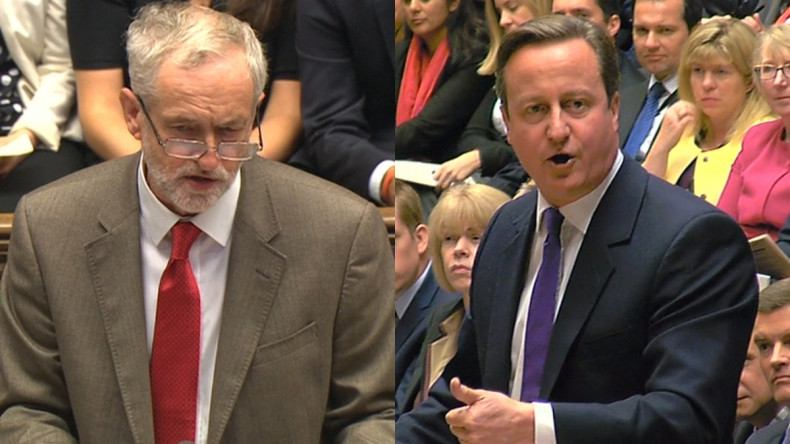 Jeremy Corbyn and David Cameron are set to go head-to-head for the fifth time at prime minister's questions (PMQs) after the Labour leader won plaudits for pressuring his Conservative counterpart over his government's cuts to tax credits. The left-winger dropped his tactic of fielding questions from members of the public and instead directly quizzed Cameron five times over the proposed controversial welfare reform.
Corbyn was boosted after the House of Lords blocked George Osborne's plans to cut tax credits, a reform that would have made claimants on average £1,300 ($2,004) a year worse off according to the Institute For Fiscal Studies (IFS). The prime minister promised a "rapid review" of the reform and warned of changes to the upper chamber because of the alleged "constitutional crisis".
Elsewhere, the Labour leader has been able to successfully push Cameron over the government's relationship with Saudi Arabia, while the issue of human rights may be revisited in the House of Commons as Egypt's Abdel Fattah el-Sisi visits the UK.
The leader's planned get-together with Cameron has been blasted by human rights groups because opposition groups in Egypt have faced a brutal crackdown from Sisi's regime. Demonstrations are also planned during the president's visit on 4 November and 5 November.
Meanwhile, Cameron was handed some ammunition on 3 November after the Scottish Parliament voted again against the renewal of Trident. The move comes after Scottish Labour, which was recently granted more autonomy by Corbyn, voted to oppose keeping the nuclear deterrent.
The issue is politically awkward for Corbyn as the Campaign for Nuclear Disarmament (CND) campaigner is personally against renewing the system, while some of his shadow cabinet members, such as Hilary Benn, support Trident.
You can watch the PMQs action from 12pm GMT on BBC Parliament, BBC2's Daily Politics and Sky News. And follow @IBTUKPolitics for live updates of the debate and commentary.