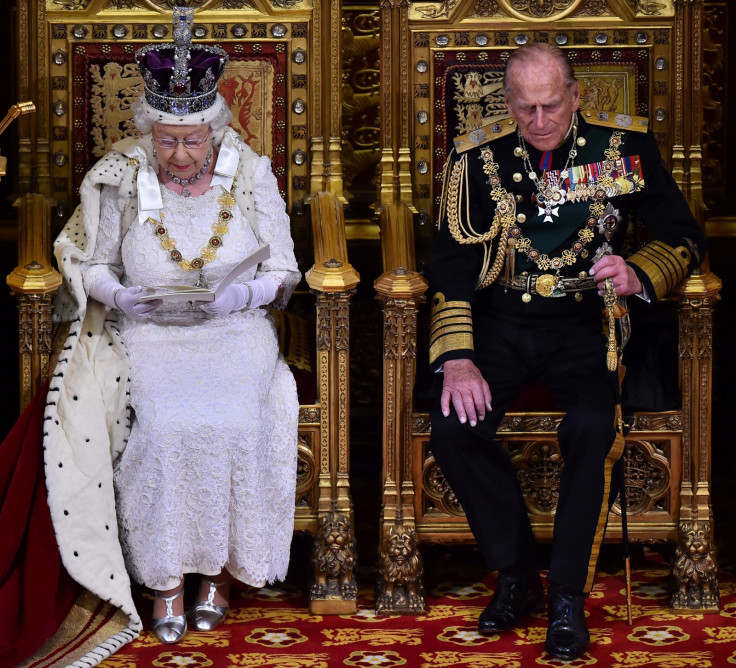 Pomp and circumstance is the order for the day in the House of Commons and Lords as The Queen leads the state opening of parliament on 18 May. The historic ceremony marks the start of the parliamentary year and will see British monarch Elizabeth II outline the government's legislative programme in the House of Lords.
The Queen will be escorted by the Household Cavalry from Buckingham Palace to Westminster, where she will enter the Houses of Parliament through the grandiose Sovereign's Entrance.
The House of Lords official the Black Rod is later sent to summon MPs to the upper chamber. The doors to the Commons are slammed in his face, marking the separation between the monarchy and the executive.
The chamber usually livens up as the Black Rod approaches the Commons' mace, as Labour backbencher and republican Dennis Skinner heckles the House of Lords official.
"Royal Mail for sale. Queen's head privatised," the Bolsover MP declared in 2013 when the government sold off the postal service. MPs, lead by the prime minister and leader of the opposition, fill into the Lords to hear the Queen's speech.
The address is written by the government of the day and gives an outline of the administration's main policies and proposals. The monarch's exit from the upper chamber marks the new parliamentary session and MPs and peers debate the planned legislation. You can watch the ceremony from 11.20am BST on Parliament TV and from 10.30am until 12:15 on BBC News.