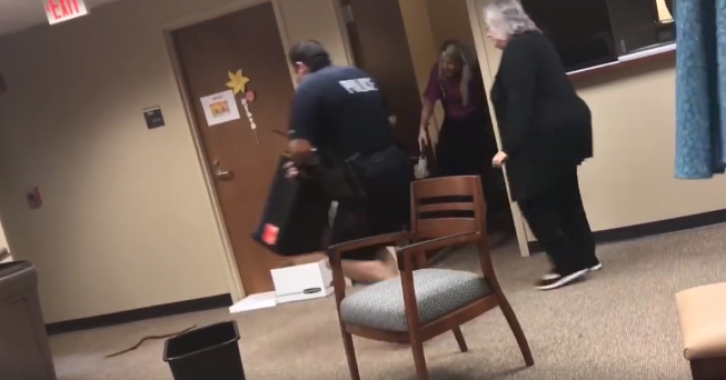 A video clip capturing a police officer, who is afraid of snakes, trying to catch one using a trash can at the University of Central Florida, Orlando that has gone viral on social media.
In the video, the officer can be seen jumping around with a trash can in his hand and trying to catch the snake. The clip was published on 23 September by the UCF Police Department on their Facebook page.
Carl Metzger, the deputy chief of the university's police department officer, said that the incident, which occurred earlier this month on the Orlando campus, was a result of ophidiophobia – the fear of snakes, the Associated Press reported.
He told the local news outlets that everyone got a good laugh but it is "obvious that that particular officer is uncomfortable with snakes."
"It was awkward and at times humorous," Metzger added. "But they knew all they had to do was make the snake" leave the building.
He said that the officer involved understood that the snake was harmless and would've taken additional measures if he knew it was venomous. He also added that the officer, whose name wasn't released, did his best "and ultimately accomplished his mission" of getting the snake out of the building.
Some people commented saying they were glad it didn't happen to them.
"OMG - I'd have to quit my job or get a new office!" one user wrote on Facebook. Another user wrote, "Remember. It is more afraid of you... well, probably not."