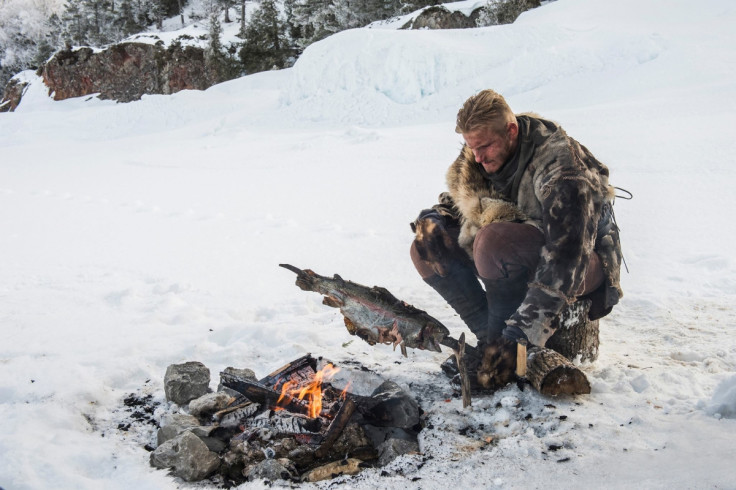 Vikings season 4 will return on History Channel with another thrilling chapter unfolding more about Bjorn's life inside the frozen wilderness, his father King Ragnar Lothbrok's dilemma on punishing Floki for murdering Christian monk Athelstan and Rollo's fate after enduring princess Gisela's mistreatment.
Click here to watch the episode via live stream online on History Channel.
The promo of episode 4 titled Yol reveals a major fight between the Norse king and his second wife Aslug, as she takes her son away from him saying: "You can't' make him like you, he is not you." On the other hand, after a fierce fight with a wild grizzly bear, Bjorn will battle it out against Earl Kalf's people to survive.
However, it appears Legartha's partner needs more lessons in future to take down the heir of the King of Kattegat. Alexander Ludwig (Bjorn) has hinted that the focus of season 4 will broadly be on his character.
"I think the main part of this whole season for me is Bjorn basically learning to trust his instincts and that power corrupts. As much as he can trust everyone, the most important thing is that he trusts himself and this whole season is kind of about him learning to do that and learning to take more control," he told Show Biz Junkies.
Rollo, who betrayed his fellow Vikings in the previous episodes, will have to face karma in the most humiliating way when his wife, the princess of Paris, will show him his real place in her life.
A sneak peen released by History Channel reveals that Ragnar's Asian slave Yidu will finally speak about her journey. It appears that Floki will escape his cave prison and find refuge under the Seer, an oracle in Kattegat.
Vikings season 4 airs every Thursday night at 10/9c on History Channel.