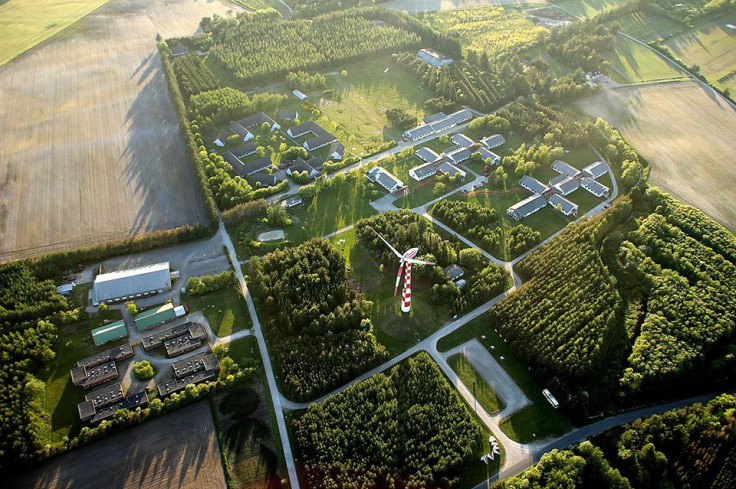 Britain's charity watchdog is investigating whether a second-hand clothing charity has links to a Danish cult accused of running an international fraud and tax evasion racket.
The Denmark-based Teacher's Group (TG) is accused of collecting money through bogus charities, and filtering it through a complex network of registered companies and offshore accounts to group leaders.
Among organisations in Britain allegedly connected to the group is charity Development Aid from People to People UK (DAPP UK), which registered in 2005 and has several charity shops in Britain.
A spokesman for the Charity Commission told IBTimes UK that an investigation had been launched into Dapp UK in August, following a BBC report on British aid paid to TG-linked DAPP Malawi.
"The Charity Commission is aware of concerns raised regarding the charity Development Aid from People to People and links to an organisation known as the Teachers Group," said a spokesman.
"The commission has an open compliance case and is engaging with the charity's trustees."
DAPP UK registered as a charity in the UK in 2005, following the closure of TG-linked Humana People to People charity for "serious financial irregularities". Among its UK trustees is Trond Narvestad, who according to media reports was investigated for raising money for TG-linked organisations in Sweden.
Its recorded income since 2011 is £1.2 million. According to its last financial statement covering 2014-2015, 16% of its £409,000 income was spent on charitable projects, and was donated to TG-linked Humana People to People India.
DAPP UK spokesman Nick Colwill said: "DAPP UK's filed accounts for the last three financial years show that the proportion of total funds raised donated to charitable causes ranged between 16-22%. It should be borne in mind that the administrative and staffing costs in maintaining 96 clothing banks and four second-hand shops in the UK constitute the bulk of expenditure. The recycling of second-hand clothes, however, also has its own environmental benefit."
DAPP UK charity shops are listed in Northampton, Warrington, and Rugby, which sell clothing donated to TG-linked not-for-profit companies, including Planet Aid UK, and Green World Recycling Ltd.
On its website, Planet Aid UK declares it "is the recognised operator working on behalf of DAPP UK and is directly responsible for the maintenance of all the registered charities [sic] clothing banks." It claims to have 1,500 collection bins throughout the UK.
Further, it says it has been working with Harlow Council and Huntingdonshire District Council to "increase the number of textile bank sites" in the areas. Both local authorities confirmed the arrangement in statements to IBTimes UK.
Asda supermarket has banned Planet Aid UK from collecting second-hand items on its premises over concerns about how its funds were being used. In 2008 North Somerset Council investigated charity bins placed in the Weston area by Green World Recycling, while in February Greenwich Council banned collection bins from another TG linked business, Gaia.
Professor Mark Button, director of the Centre for Counter Fraud Studies at Portsmouth University, said that chronic government underfunding has left police departments and the Charity Commission without the resources to conduct complex anti-fraud investigations.
"They are not sufficiently resourced to deal with fraud," he told IBTimes UK. "That tends to go across most of the organisations that deal with this kind of behaviour.
"The police have a huge in-tray of fraud investigations and if they get one in a grey area which is much more difficult to prove it is tempting to turn to another one in their in-tray where it is just as big, just as bad but maybe easier to investigate and get a result."
A recent study by the department found that only 2.3% of police forces are devoted to tackling fraud, with the number of fraud offences increasing 25% in one year according to a 2015 report by anti-fraud organisation Cifas.
Colwill said: "DAPP UK has no policy either to encourage or discourage employees to join the Teachers Group. It regards this as a private matter of personal choice for the individuals themselves."