Finally, HBO's highly anticipated series (after Game of Thrones) has arrived. Sunday night marked the commencement of the television adaptation of Alan Moore and Dave Gibbons' iconic graphic novel "Watchmen."
The network aired the pilot episode introducing the small screen avatars of the legendary superheroes as well as the storyline set in Tulsa, Oklahoma. With a brilliant start, the show got fans curious instantly and now they can't wait to find out what happens in the second chapter of the series.
[Spoiler alert! This article contains spoilers for "Watchmen" season 1 episode 2.]
"Watchmen" opened with a scene from 1921 and immediately reveals the concerns of the series racial violence by depicting the scenes inspired by real-life Tulsa Race Massacre. In the alternate world, 2019, 30 years after the events of the comic book ends, we are given a glimpse into the world taken over by masked crusaders, brutality and supernatural powers. Robert Redford is still the president, Vietnam is America's colony, and Tulsa cops wear masks. We are introduced to Tulsa police chief Judd Crawford and The Seventh Kalavary, a vigilante group inspired by Rorschach in the comics. More familiar faces in the episode include Angela Abar/Sister Night, Wade/Looking Glass, and Red Scare.
Moving on to "Watchmen" season 1 episode 2, the segment is titled "Marital Feats of Comanche Horsemanship" airing next week. Based on its official synopsis, we can expect to see more familiar faces from the comics and discover the characters' back stories.
According to the description, the second installment will unravel the details of a haunting attack on Angela's family. The memories of the terrifying attack come rushing back when she catches a mysterious man, who claims the responsibility for the most recent murder in the city. Making the first appearance throughout the series, this man happens to be Will Reeves, the little boy who survived the 1921 massacre. Elsewhere, an original play is performed for a single audience.
Meanwhile, the network released a trailer teasing the storyline of the rest of the season. Angela is certainly going after the person who did this to her family, Laurie is revealed to be working with FBI, and Adrian Veidt is plotting a sinister plan.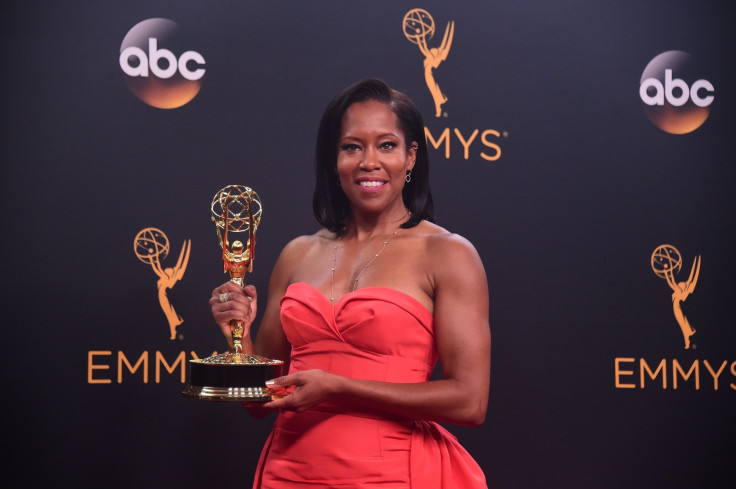 "The only way to stave off mankind's extinction is with a weapon more powerful than any atomic device: fear," says Jeremy Irons' character Adrian Veidt in the trailer.
"Watchmen" season 1 features Regina King as Angela Abar, Don Johnson as Judd Crawford, Tim Blake Nelson as Wade, Louis Gossett Jr. as Will Reeves, Jeremy Irons as Adrian Veidt, Jean Smart as Laurie and more.
"Watchmen" season 1 airs Sunday on HBO.