Paris Saint-Germain director of football Leonardo has denied the club have made audacious bids for Wayne Rooney and Cristiano Ronaldo, but insists they will make big signings if there is "a suitable opportunity."
Manchester United forward Rooney has been heavily linked with a move to the Parisians in recent weeks, with one French report indicating that a deal for the player has already been agreed. The Qatari-backed club are also reportedly interested in acquiring the services of Real Madrid's Cristiano Ronaldo and Edinson Cavani of Napoli, but Leonardo claims the club have not tabled any offers as of yet.
"On Ronaldo, there has never been an offer," the Brazilian told Gazzetta dello Sport. "I've never heard anything about Rooney or Cavani either.
"I do not rule out big signings, but only if there is a suitable opportunity."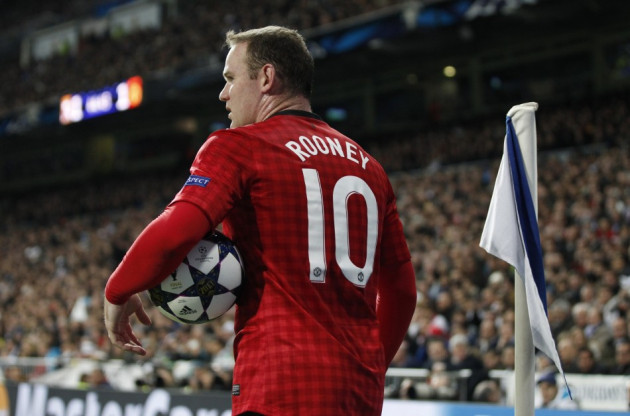 Manager Carlo Ancelotti added: "I think he is impossible to buy. He is an idol for Manchester United."
Rooney's future at Old Trafford has come under intense scrutiny this season following Robin van Persie's arrival at the forefront of United's attack.
The England international's omission from his side's Champions League exit at the hands of Real Madrid further fuelled reports of unrest, intensified by recent suggestions that the Premier League leaders were ready to make a move for Atletico Madrid forward Radamel Falcao.
While PSG are yet to make a move for the Manchester United forward, a sentiment recently echoed by the club's president Nasser Al-Khelaifi, they have no plans to slow down their assault on the transfer market.
The Ligue 1 leaders outspent the rest of Europe last summer, bringing in Zlatan Ibrahimovic, Thiago Silva, Ezequiel Lavezzi, Lucas Moura, Marco Verratti and Gregory van der Weil. Despite the lavish spree, Leonardo maintains the PSG squad is still in need of strengthening.
"We do want a larger squad with adequate cover in all areas in order to avoid the sort of problems we had in January in midfield with all the injuries and suspensions," PSG's director of football added.
"The market is opening up. We may look in Spain or England."