Wayne Rooney will captain England during their World Cup qualifying game against San Marino in the absence of Steven Gerrard.
Gerrard will miss Friday's match after his sending off against Ukraine in the last qualifying game, while Frank Lampard will miss the match with a calf injury, and will return to Chelsea for further assessment.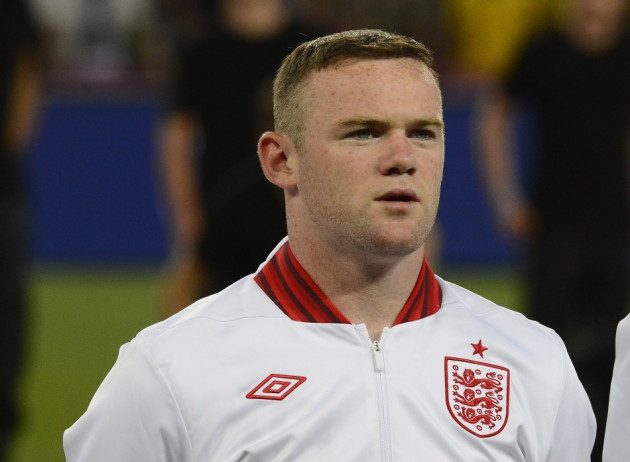 "Frank had a scan earlier in the week," manager Roy Hodgson confirmed. "He tried to train apart from the team on Wednesday morning and he still felt a problem with his calf.
"There has been a slight tear. It's not a major problem but the best thing if for him to go back to his club and receive treatment on a daily basis. We will reassess the situation on Sunday."
Rooney, who has 76 international caps, missed the victory over Moldova and the draw with Ukraine with a leg injury but is thrilled to be leading his country in front of a 90,000 capacity crowd at Wembley.
"The fans since I've been involved with England have been fantastic," Rooney said.
"It's a great honour, something I'm really proud of and a big challenge for myself and hopefully we'll cap the day off with a good victory."
"I think it's magnificent, it shows how fantastic the support is, we are very happy with it and concerned not to let them down," manager Roy Hodgson added.
Facing a side ranked 207th in the world, and with a crucial qualifier in Poland to come next Tuesday, Hodgson is likely to be tempted rest a number of his establish players, including Joe Hart and Glen Johnson, and tinker with his starting eleven.
"I guess Wayne Rooney knows he's starting because he's captain of the team but I've not told any of the other players yet so I cannot divulge who is playing. It might be a question of utilising the squad in a different way because we have Poland away next week."
Meanwhile, full-back Ryan Bertrand has apologised for swearing on Twitter while attempting to clear up his current illness, which prevents him from playing against San Marino on Friday.
The Football Association chairman David Bernstein announced earlier this week a code of conduct would be introduced to keep England players in check, and Hodgson says that although Bertrand won't be punished, his misdemeanour is a timely remainder as to the potential pitfalls social media presents.
"It's a reminder. His sentiments were laudible," he said. "He was a little irritated but his choice of words was wrong but it reminds us how unbelievably careful the players have to be.
"Twitter is part of life. It would be foolish of me to try to turn back tides. We live in a world where social media and Twitter are important.
"One would prefer where there were no situations where people make mistakes but we have to make certain we are careful about what we do, then it will be up to the FA to deal with situations which they deem have gone too far."