England manager Roy Hodgson is not worried by the fitness of Wayne Rooney despite the Manchester United striker being ruled out of the World Cup qualifying double header against Moldova and Ukraine.
Rooney suffered a gash to his leg during the Premier League game against Fulham, ruling him out for a month, leaving him absent for the start of England's World Cup qualifying campaign.
The 26 year old has also admitted to having turned up to pre-season training in 2009 over weight, leading to questions over his fitness, concerns which Hodgson doesn't share.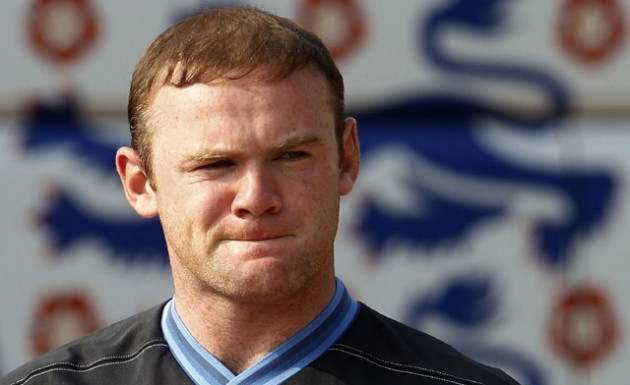 "I'm hoping the next time I meet him he'll be fit and playing at the top of his game," said Hodgson.
"He's a top striker and someone I want in the squad I select from. I don't have any concerns.
"Wayne's current injury is a major setback but he's come back from them before. I have no reason to believe he won't come back fit and strong and anxious to prove his critics wrong."
After missing the first two games of the European Championship in the summer, Rooney returned for the final group game against Ukraine and the quarter final with Italy, but failed to make a significant impression as England crashed out on penalties.
The former Everton forward received criticism following Euro 2012 having gone on a holiday to Las Vegas following the end of the domestic season, but Hodgson has dismissed reports that the break affected his international form.
"I'd dispute the fact that he wasn't fit in the Euros." added Hodgson. "He might not have been played at his best level, perhaps, and might not have had a lot of match fitness because he'd not had a chance to play matches before, but it wasn't a fitness issue.
"I thought from a personal point of view, during the time we were together, Wayne Rooney worked very hard and was more than focused on the task.
"He was very frustrated over the first couple of games that he couldn't be picked despite training hard. He was desperate to do well in the first game he played.
"We're talking about a star. When a star maybe doesn't reach the level expected of him criticism follows - but I have no criticism of him or his fitness."
"I don't comment on what players do in the time they are given off after a season. It's a long season. They're under pressure. They're free to decide how they spend their free time."
Meanwhile, Moldova, who have won just one of their last 10 games, have been buoyed by the absence of Rooney and claim they have a great chance of causing an upset.
Assistant manager Ion Testemitanu said: "Rooney not playing is very, very big for us - we are very lucky.
"Andy Carroll not playing is also good news. We have a chance now. Anyone can win on any day."
"We are realistic and understand who England are and will be careful from the first minute to the 90th," he said.
"England are always very good - there are no secrets. I saw how they played at Euro 2012 and was impressed.
"We are a young team and a young country, with a population of only four million."