Jose Mourinho claims it is David Moyes who should be blamed for unsettling Wayne Rooney and making him want to leave Manchester United this summer.
Chelsea have made two unsuccessful offers for the England international in this transfer window and remain favourites to land the player, if he quits Old Trafford. Mourinho has made no secret of his desire to sign the 27-year-old but believes the comments made by Moyes during pre-season, regarding Rooney's role at the club, played a bigger role in unsettling the forward.
The new United manager had stated Robin van Persie, who has been the Premier League's top scorer in the last two seasons, would be his first-choice pick to lead the club's attack this season as well, with Rooney serving as a back-up when the Dutchman is unavailable.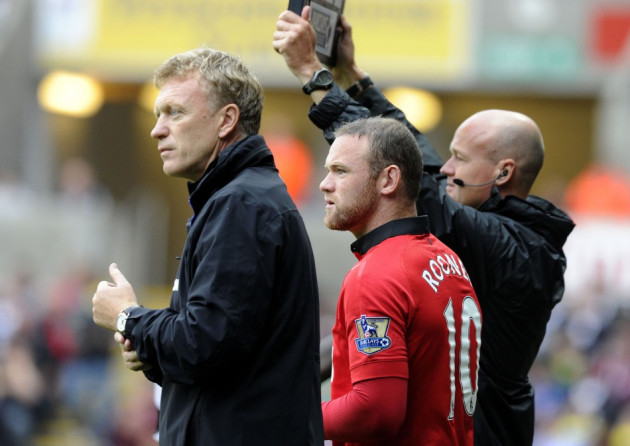 With Chelsea visiting Old Trafford on Monday, United supporters are expected to give a hostile reception to Mourinho, for his attempts to prise Rooney away from the Red Devils this summer and also for his repeated public statements about the striker, despite United insisting he is not for sale.
"They (United fans) are against me? I didn't say [to Rooney] you will be a second choice for me. And they are against me? We are trying to get a player that a manager told 'You will be a second option' for him," Mourinho pointed out.
"We are not going for Van Persie. They don't have to be against me. If I say Ramires is a second option for me and he plays when [Frank] Lampard is tired or injured, if someone comes here to get Ramires, nobody is upset," the Blues boss stressed.
When asked if Moyes was to blame for the persistent uncertainty regarding Rooney, Mourinho replied: "Of course".
"In every big team, I am not criticising, you have first options and second options, and those second options must be very good players. Of course big teams must have second choices. Big players too. The point is if the players are happy to accept that situation," the former Real Madrid boss added.