'We are ashamed': Indians apologise for racist attacks on African students in Uttar Pradesh
A mob attacked a group of Nigerian students, accusing them of cannibalism and murder.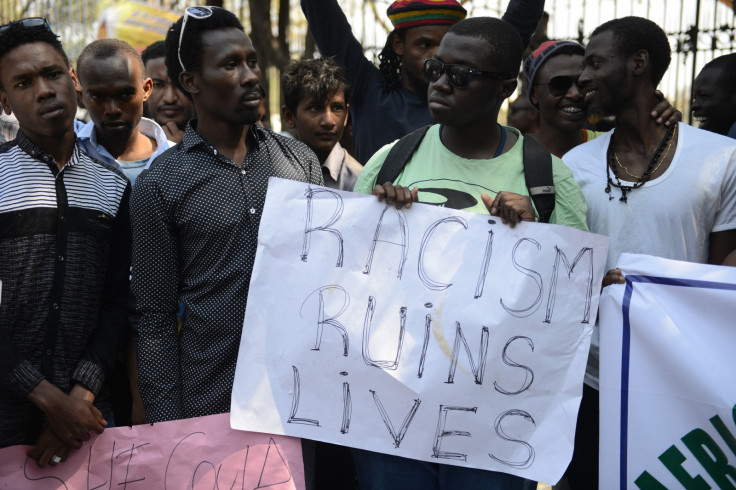 Local residents have apologised for and condemned a recent string of brutal attacks on African students residing in India.
Over the past week several Africans have been targeted in racially motivated attacks, particularly in Greater Noida in the northern state of Uttar Pradesh, where a mob attacked a group of Nigerian students they accused of cannibalism and murder following the recent death of a local boy.
The Association of African Students in India (AASI) this week also shared an unverified video appearing to show a mob armed with sticks and stools, repeatedly beating and kicking an African man inside a mall.
While the Indian government condemned the recent attacks on Nigerians in Greater Noida, local residents have also slammed the attacks, and apologised to the students for the "mindless violence".
"I cannot apologise enough! Cannot say sorry enough. Cannot be ashamed enough for this bigotry, racism and mindless violence," Snigdha Samal wrote on Facebook. "The country of Gandhi has given rise to monsters and racist demons. I cannot recognise my own country. We are a doomed nation no doubt. I am sorry friends!"
Another Indian citizen, Rima Neogi, also sent a message to the African students studying and, or living in India. "I am so sorry that you have had to repeatedly go through targeted hate and violence. You have seen the worst of us but there are many many who are hurting for you, feeling shame that this happened to you in our country and hoping that justice is done. This should never have happened and this should certainly never happen again."
Hailing from Calcutta but currently living in Bangalore, software engineer Kaustav Ganguly said: "As a citizen of India, all I can say here is - there's better people living in this country than these imbeciles. You deserve every right to live, study and walk around in peace. This is not a protest, this is an outrage."
Local residents also offered their help to the African students either directly or indirectly affected by the violence.
Slamming the "horrible, inhuman and racist" acts of violence, Swati Agrawal, from the capital New Delhi, said, "Please let me know if I can help in some way. I live in Greater Noida. I will be up for joining any protests."
CEO Amit Bhagchandka, also from New Delhi, said apologising "for such a shameful act ... would be an insult at the moment. We would like to offer any assistance (Financial/Security/Counselling) needed to the students of yesterday's attack. If needed, I will provided a return air ticket to them if they feel they need to go back home for a brief period to over come this ordeal. Nothing as citizens we can do will be enough."
Lawyer Maheravish Rein offered to give victims legal help. "I am an Advocate practising in the Supreme Court of India and residing in Greater Noida. Please let me know if I can be of some help to you all. Will be happy to help."
© Copyright IBTimes 2023. All rights reserved.