The last few months have witnessed a spate of attacks against African nationals living in India. The attacks drew condemnation within the country and garnered negative attention the world over.
In February, a group of Tanzanian nationals were assaulted and a girl almost stripped and frogmarched on the streets of India's technology capital Bangalore, in southern India. The reason? Minutes earlier, a speeding car allegedly driven by a Sudanese national had fatally knocked down a local woman. Soon a mob gathered at the scene and got hold of the Tanzanian nationals instead, who were not involved in the accident. For the mob, it was a case of mistaken identity and they meted out the punishment to the Tanzanians, as they "looked alike".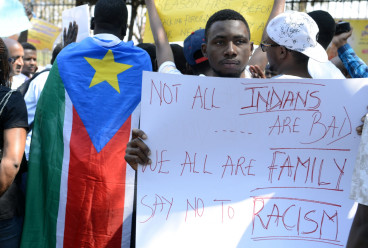 In another incident that occurred in May, in the capital New Delhi, a 23-year-old Congolese man identified as Masunda Kitada Olivier was beaten to death after a heated conversation over hiring an auto rickshaw – a three-wheel public transport vehicle. In the same month, a Nigerian student was beaten up by locals over a parking dispute in Hyderabad, capital of the southern Indian state of Telangana.
IBTimes UK spoke to some African students living in India about their personal experiences.
Nigerian national Omobowale Seun Gideon came to India nearly six years ago to study business administration. While he is generally happy about his experience of living in India, he is swift to add that he has faced the brunt of racism. He described some Indians as being "impertinent". Being the president of the Nigerian Student Association, he has received several complaints from fellow students about unpleasant encounters with numerous locals.
"They say people come to touch our hair, our face. And they call us names. They ridicule us for being 'kaalee' [Hindi term for black] – that's what they call us," said Gideon.
When local police fail to accept or address their complaints, African nationals not only feel "unwelcomed in India but also feel threatened", he added.
"We receive absolutely no support from the police or government. Over there in Nigeria, you cannot use foul language or attack foreigners. At least you'll have police registering your complaint even if you feel unsafe. But here they look down on us as criminals.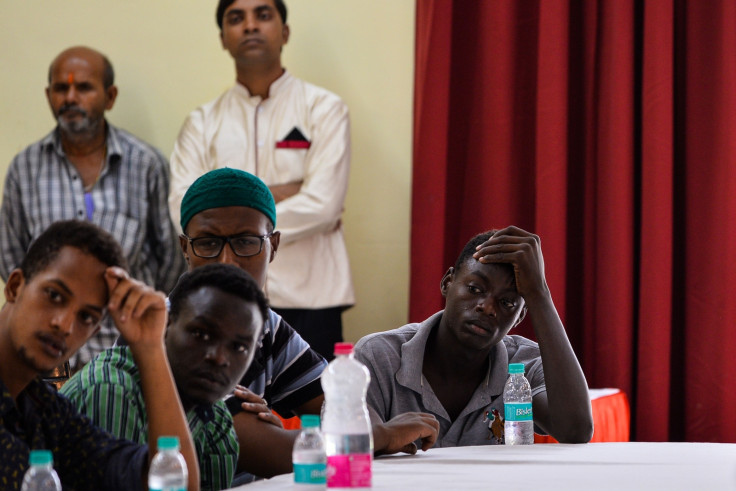 "We spend a lot of money to come to India to study. They [government and police] can do at least something for us to get people to respect us. We have always loved and respected Indians."
Gideon also pointed out the challenges they faced while looking for places to live on rent, although he said that his personal experience was positive. "My house owner is the best Indian I have ever met. I know a few people who have had difficulty in finding accommodation. Even if they get a place, the landlords would charge twice or thrice the normal rent. And some of them were denied a house even after accepting a huge advance because the neighbours wouldn't want them there," he stated.
'Not premeditated'
In India, it is not only African nationals who have faced racist attacks; its own citizens from the north-eastern part of the country have witnessed similar assaults. Because of their appearance, which is closer to the people of Southeast Asia than the subcontinent, they are seen as foreigners when they travel to other parts of country.
Two years ago, Nido Taniam, a young college student from Arunachal Pradesh, died after being attacked by a group of locals in Delhi following a brawl after he was allegedly mocked for his appearance and hairstyle.
The Indian government condemned the incident and denied at the time that it was a racist incident.
"The attacks that happened on members of the African community in India were not only unfortunate but also painful. They were perpetrated by anti-social and criminal elements, which can be judged from the fact that CCTV footage in the case of the unfortunate death of Masonga Kitanda Olivier [Congolese man attacked in Delhi] showed that it was an act committed by goons who also thrashed Indian bystanders who had attempted to save him," External Affairs Ministry spokesperson Vikas Swarup told IBTimes UK.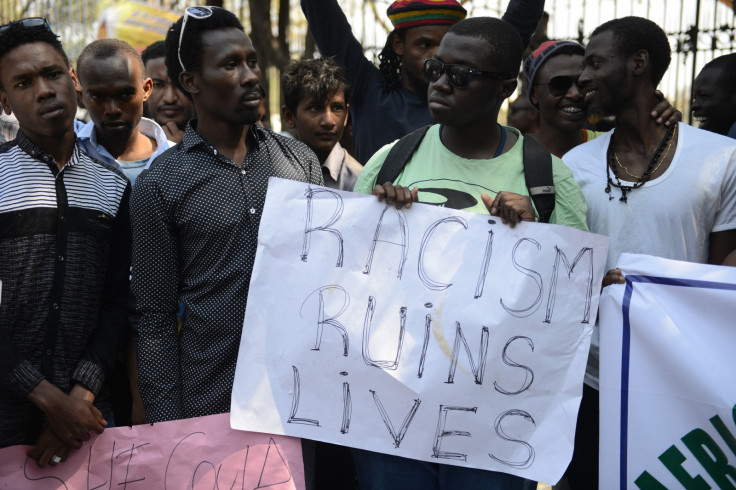 Following the Delhi incident, there were reports of Indians being attacked in Congo in retaliation over Olivier's death.
On the other hand, Okechukwu Egboluche, an optometrist from Nigeria who has been in India for three months, considers himself lucky to be training in the country.
"People here have been lovely. Some of them laugh when I mispronounce a Hindi word but they are always willing to teach me the language," he said, and added that he was unaware of the attacks before coming to India, but even after having read about the incidents he was not willing to portray any negative image of the country.
"When I walk on the roads, I feel like I belong here. Whenever I go to the market I have my housekeeper leaving his work to come and help me do my shopping. When I smile at people here, they smile back at me. I don't feel uneasy at all. I like the attention they give me. It's fun for me," the Nigerian national said.
However, there are a few issues that Egboluche is wary of. The first being his scepticism when locals start to speak in native languages even when he is part of a group. Also, "Work here is very, very demanding and taxing. People work long hours every day, and work even on Saturdays," he says.
Colour-based discrimination in India
India seemingly is obsessed with white skin and this can easily be noticed with the burgeoning sale of fairness creams in the country. Moreover, not all foreigners are frowned upon. Most are revered and welcomed – if they have a lighter skin tone, they are even admired.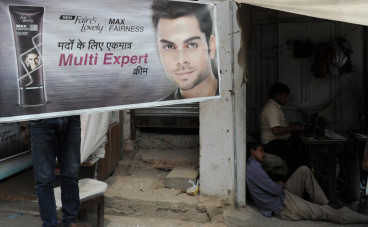 Critics have long complained that the cosmetics industry is cashing in on people's anxiety with their skin tone. Beauty products companies earn handsome profits from sales of fairness creams for both sexes. Challenging the deep-rooted bias for lighter skin, activists in the country have come up with counter campaigns titled "Dark Is Beautiful" and "Stay Unfair".
"There is an element of colour-based discrimination, if not exactly race-based discrimination, that prevails in India. You cannot extend that to racism," professor Ajay Dubey from the Centre for African Studies at the Jawaharlal Nehru University in New Delhi, said. He added that Africans of black descent face the most discrimination unlike Arab or European-descent Africans.
Gideon also alleged that attacks against Africans in India occurred "not because of our nationality but because of our colour – we are black". Although, he agreed that Africans have also caused troubles in the past. "I do not deny that. But you cannot generalized," he stressed.
Over the years, Indian authorities have arrested African nationals for allegedly possessing and peddling drugs; creating a nuisance in public under the influence of alcohol; and for getting into fights among themselves after late-night parties. In a recent incident, a Ugandan woman was taken into custody for hailing abuses at a local vendor in a Bangalore market. And more than 500 Africans students are reported to be overstaying their visa in Bangalore alone. Incidents like these have affected public perception about them significantly.
Despite this, the number of Africans coming to India for education has increased rapidly as government-sponsored scholarships to Commonwealth countries have persuaded students to opt for the Asian nation. It is also because India is inexpensive when compared to the US or UK. At present, there are around 40,000 Africans studying in India.
"When I newly came to India I used to get frustrated but now I just laugh at them because they are so ignorant. I'm glad I'm leaving India next year and will be free from all of them." – Omobowale Seun Gideon, president of Nigerian Student Association
"They are becoming visible in urban areas. Therefore, these issues are coming to the public domain in a way it was not done earlier," Dubey said.
On the other hand, Rajesh Raman – who goes by the name Blaaze – an Indian celebrity rapper from Zambia, believes that racism is deeply rooted in the society due to lack of education and ignorance of different cultures.
"If you look at it deeply, it also goes back to the fact that we've been wounded so severely by colonisation... we still have not gotten over our endearment towards the fairer skin," he said.
India is home to 1.3 billion people and six major religions, as well as hundreds of sub-castes, but a 2013 survey by the Washington Post found that the world's largest democracy was also the most racist.
Global phenomenon of stereotyping
The longstanding stereotype of Africans being involved in the sale of drugs or prostitution is partly blamed on Bollywood's negative portrayal of black people as criminals.
Some female African students were also reportedly harassed by auto rickshaw drivers, who asked them demeaning questions. "They were asked, 'How much they charge an hour'?" Dubey said, who has also counselled numerous African students.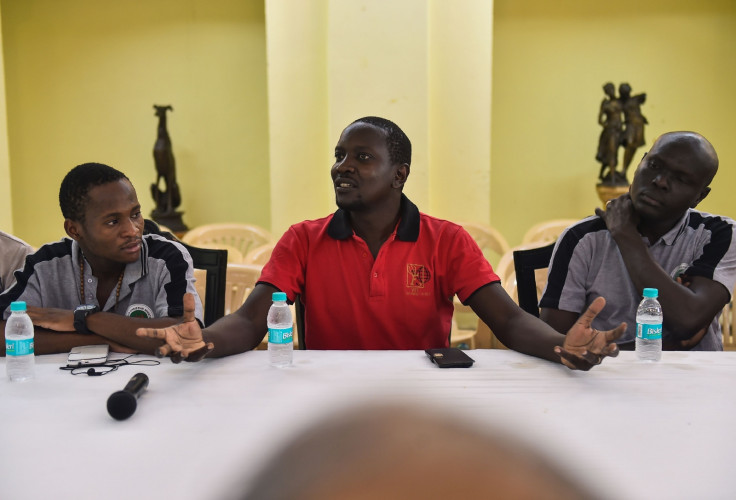 Speaking about stereotyping in general, Blaaze was of the view that Africans in the continent carry a conventional image of Indians. "They stereotype all Indians as being shop owners with fancy cars. When I was growing up in Zambia, nobody thought an Indian kid would learn break dancing or an Indian kid would put Zambia on the hip hop map. I do it every day in my own way and that breaks the stereotype."
But then, there are some like Egboluche's brother Yugo, a Nigerian living in his home country, who felt that one cannot paint an entire section of people with the a racist brush, just because of some isolated incidents. He continued that this will not stop him from travelling to India.
"Not enough is being done to sensitise the public to treat Africans in more human and egalitarian way. People should be informed how important Africa is to India. The larger public is unaware of Africans' importance to India's growth. African nations are wooed by many countries like Japan, Brazil and China, and several European countries. India is just one among them." – Professor Ajay Dubey from the Centre for African Studies
"In most cases many people would prefer to stand aside and watch while an act related to, or remotely related to racism is meted out to minorities, as in the case of the Bangalore mob attack. Such misguided attacks do not help in clearing the air for intending visitors with inferior knowledge of India and its people, as it will dent the credibility of law enforcement agencies," Yugo explained.
Awareness and sensitisation
The suggestion to stop the tendency of locals seeing a race or nationality with preconceived notions is the common message that was echoed by numerous Africans students living in Bangalore who spoke to IBTimes UK on condition of anonymity.
For some, including Gideon, the best way to avoid conflict with locals is by ignoring brusque and rude comments. "When I newly came to India I used to get frustrated but now I just laugh at them because they are so ignorant. I'm glad I'm leaving India next year and will be free from all of them," Gideon said.
"Even when I'm driving and someone accidentally bangs my car, I usually don't question the person who had hit me. I'm scared to step out of the car in a situation like that fearing people would round up and put the blame on me."
In May, tourism minister of the sunny state of Goa, Dilip Parulekar had dubbed all Nigerians as being "involved in unwanted things like drugs." As a result, Gideon said he has been actively talking to people back home through the Nigerian media and telling them "not to come to India".
To bring an end to these forms of attacks, Dubey suggested that public campaigns should be organised to create awareness in society to respect Africans. He said: "Not enough is being done to sensitise the public to treat Africans in more human and egalitarian way. People should be informed how important Africa is to India. The larger public is unaware of Africans' importance to India's growth. African nations are wooed by many countries like Japan, Brazil and China, and several European countries. India is just one among them."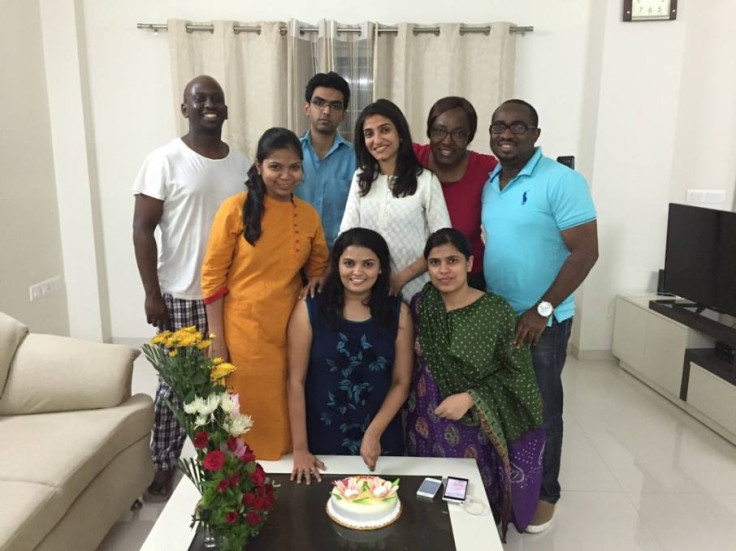 On 28 June, it was reported that around 45% of Africa's total trade comes from Asia, which has surpassed Europe as the continent's biggest trade partner. India and China have benefited from expanding trade ties with Africa.
Besides the migrant population, India and Pakistan are home to several African ethnic groups. There are up to 50,000 Siddis or Habshis (Ethiopians or Abyssinians) living mainly in the Indian states of Karnataka, Gujarat and Telangana. They were brought to India in the seventh century to work as military slaves, but enjoyed royal privileges.
Blaming the government for not having strict laws in place, Dubey has called on the government to make stricter legal provisions to protect the welfare of Africans living in India. But the question remains as to whether mere laws, unsupported by awareness and sensitivity towards other cultures, could help change racist mindsets.