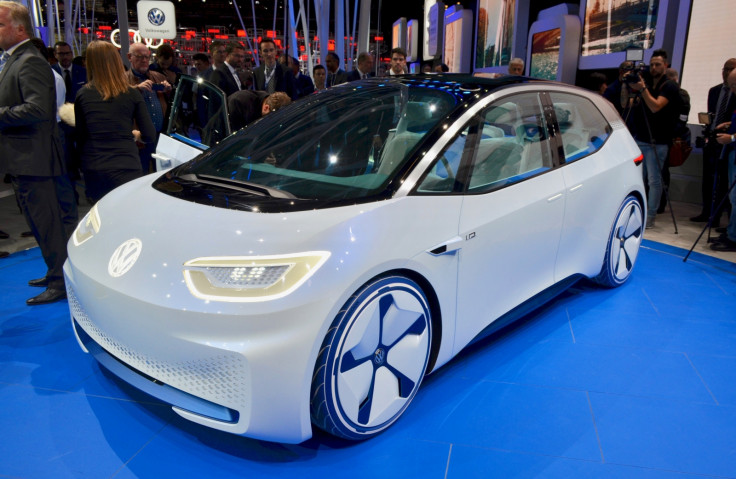 Tesla's lead in the electric car market will be short-lived, Volkswagen boss Herbert Diess has declared, as his company prepares to counter with zero-emission cars of its own.
Diess says he is confident that VW will overtake Tesla and become the world's largest electric car maker by the middle of the next decade, in what will be the 10th anniversary of the uncovering of the company's diesel emissions scandal, where it lied to regulators and the public about pollution produced by its vehicles.
Speaking at a company press conference in Germany, Diess said VW plans to sell one million electric cars per year by 2025. US electric car maker Tesla sold around 80,000 cars in 2016, but plans to ramp up production so aggressively that it can reach one million annual sales by 2020.
Confident his company will "leapfrog" the US start-up, Diess said: "Anything Tesla can do, we can surpass...We are confident that in this new world we will become a market leader." VW hopes to become a leader in the electric mass-market, not just the luxury electric sector Tesla currently leads.
VW is by far the largest vehicle manufacturer in the 12-brand Volkswagen Group, which includes Audi and Porsche, who are also working towards an electric future. VW's ability to scale up its electric efforts is thanks to the VW Group's MQB platform (Modularer Querbaukasten, or modular transverse matrix). The MQB uses a matrix of components shared across various VW brands and allows for different vehicles to be produced efficiently and at the same factory.
Diess went on to describe Tesla as "a competitor we take seriously. Tesla comes from a high-priced segment, however they are moving down. It's our ambition, with our new architecture, to stop them there, to rein them in."
This "moving down" refers to Tesla's Model 3, which will cost from $35,000 (£27,000) – half that of the Model S – and goes into mass production this summer.
But modifying the MQB for electric vehicles – and developing electric, hybrid and internal combustion drivetrains at the same time – will not come cheap. Speaking at the same press conference, VW's chief financial officer Arno Antlitz said: "We foresee substantial financial burdens looming," reports the Financial Times.
Although VW is yet to begin selling purpose-built electric cars like Tesla, the company has shown off several electric concepts in recent years. These include the ID Buzz, an electric take on the classic VW Campervan, and the ID, a look at what a VW Golf of the future might look like.