We can't help Britain's maternity crisis unless we restrict immigration
Pressure on services is now so bad that we need 2,600 more midwives in the NHS.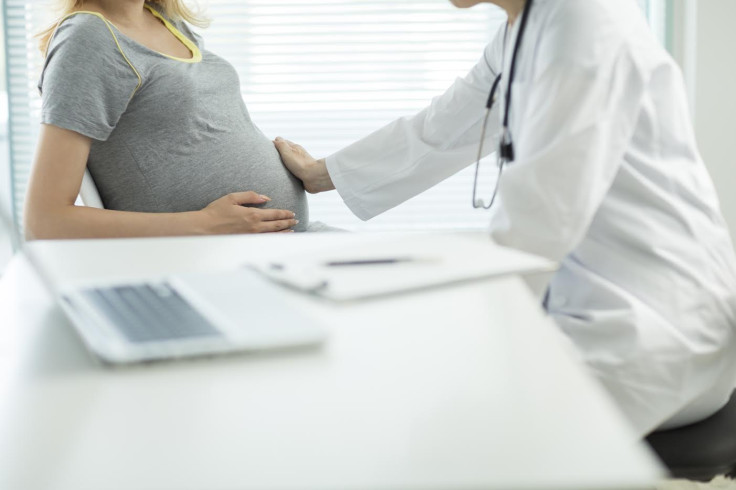 Imagine going into labour and heading for your chosen maternity unit to have your baby. When you arrive, you find it is closed. "I'm sorry," you are told. "You can't come in. We're full."
This is not a hypothetical, nightmare scenario. This was the stark reality for 575 women last year.
Yes, 575 women, in pain, frightened for themselves and their unborn babies, had to make further, desperate, almost certainly uncomfortable journeys to try and find another safe place to give birth.
42% of all NHS trusts closed their maternity units at some point in 2015. If this doesn't constitute a crisis in maternity care it is hard to conceive what would.
Why is this happening? Put simply, there are not enough midwives to meet demand. The number of births in England and Wales is almost at an all-time high: some 130,000 more babies are being born every year than back in 2001. And one of the main drivers of the increased birth rate is immigration.
For decades the birth rate fell. In 2001 it dropped to its lowest rate since records began in 1924. Then this trend was dramatically reversed when Tony Blair opened the borders to Britain.
In 2001, 16.5% of all live births were to mothers born outside the UK. By 2014, the last year for which figures are available from the ONS, this had increased to an all-time high of 27%.
The fact migrant women tend to have more children than UK-born women exacerbates the problem. The average British-born woman will have 1.79 children but the average for women born overseas can increase significantly. Data from the 2011 census suggests the average Afghan-born woman living in the UK has 4.25 children, and the average Pakistani-born woman has 3.82 children. A woman from another EU country living in the UK will have an average of 2.19 children, according to the data from European statistics agency Eurostat.
Pressure on maternity services is now so bad that the National Audit Office estimates at least 2,600 more midwives need to be deployed within the NHS in England and Wales in order to meet current demand. This has not gone unnoticed by our political leaders.
Ahead of the 2010 General Election, former Prime Minister David Cameron wrote an article for The Sun newspaper promising 3,000 more midwives if the Conservatives were to form a government. When he became Prime Minister however, he changed his tune. He claimed that births were 'levelling off' and broke his pledge.
Meanwhile, immigration continued to rise, especially from Eastern Europe. Inevitably, pressures on maternity services rose too.
An increasing number of births and a desperate shortage of midwives alone would be a cause for concern. Add financial cuts into the mix and we have a recipe for disaster. At the same time Cameron reneged on his pledge around 30% of 83 of the most senior midwives said their units had seen a fall in their budgets. Such cuts have proved to be spectacularly short-sighted and the very definition of an own-goal: a staggering one-fifth of the entire £2.6 billion annual maternity budget for England and Wales is now spent on settling negligence claims, according to figures from the National Audit Office. This equates to £700 per birth.
It has to be said that immigration is not the only reason for pressure on maternity services. A sharp increase in the number of women giving birth in their 40s means births can be more complex, and advances in fertility treatments have led to increased numbers of multiple births. But, while there is little politicians can – or should – do about such matters except highlight the risks of these lifestyle choices, the government is already in a position to take steps to control non-EU immigration and, since Britain voted to leave the European Union, will soon be in a position to control EU migration too. It needs to do both as soon as possible, not just to meet manifesto pledges made to the country, but to prevent Britain's maternity crisis from escalating still further.
Unless the government starts controlling immigration and training more midwives to meet demand, frightened pregnant women will continue to be turned away at the doors to our maternity wards, and in ever-increasing numbers.
---
Suzanne Evans is Ukip Parliamentary spokesperson. and board member of @vote_leave
---
The UKIP Parliamentary Resource Unit's research paper, Britain's Maternity Crisis, can be read at www.ukippolicyforum.com
© Copyright IBTimes 2023. All rights reserved.