Here's something that needs to be made plain. When one feels unfairly treated, one generally prefers to address the issue in a circumspect manner: a quiet word; a private conversation; an opportunity to make your case in a placid way, trusting that your grievance will be heard, considered and rectified.
But what happens when that doesn't work? When you're ignored, elided or spoken over? Then what do you do?
When examining the decision of Jada Pinkett Smith and Spike Lee to forego attending this year's Academy Awards in protest at the absence of black nominees, it's important to understand that while such actions may seem drastic, black people in the film industry have been left with few options in order to make themselves heard.
This lack of recognition at the Oscars has been noted by numerous black people for years, so much so that it seems like old news. But how many people have been confronted with this issue for the first time over the past week? How many who have never thought it odd that the Oscars is perennially dominated by white actors, writers and directors, and are now having to ponder the cognitive dissonance in any nation that affirms itself as multicultural having such homogeneity in its biggest cultural ceremony of the year?
This doesn't mean the boycott can't be critiqued. Former Fresh Prince Of Bel-Air actress Janet Hubert called Pinkett-Smith's motivations into question, positing that her actions are sour grapes, as her husband, Will Smith, missed out on a nomination for his performance in Concussion.
But there's also the argument that one can't have any influence in absentia. To use a parallel from black activism past, sprinters John Carlos and Tommie Smith nearly eschewed going to the 1968 Olympics. Had they done so, they would never have had a platform for their infamous Black Power Salute, one of the most memorable moments in sporting history.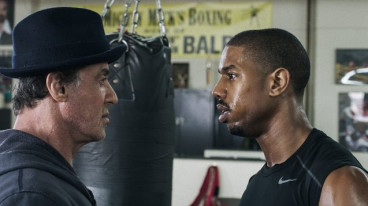 As well as Concussion, when thinking about the black-centred movies that received no Oscar recognition, many refer to Creed, Beasts Of No Nation, or Straight Outta' Compton – which got a best screenplay nomination, with a script penned by two white people.
Sylvester Stallone was nominated for best supporting actor in Creed, but the film's black writer-director, Ryan Coogler, and black star, Michael B Jordan, did not receive any recognition.
Some may think far too much attention is being given to this story. After all, it's just a load of rich celebrities. How does this affect regular people? Well, this matters because culture isn't separate from our society, it's a reflection of it. The film industry isn't the only area where black people – in America, and elsewhere – are subject to inequitable treatment.
Repeated erasure from the Oscars underscores that – to use a film analogy – we're the extras who only get a couple of lines, while white people are disproportionately the lead actors in our world.
There's a reason that when a black person wins an Oscar, it elicits jubilation from many black citizens. Because we know it's been doubly difficult for them to achieve, and we know that such recognition isn't something we can take as read.
"Repeated erasure from the Oscars underscores that - to use a film analogy - we're the extras who only get a couple of lines, while white people are disproportionately the lead actors in our world."
This year's host, Chris Rock once stated; "Tom Hanks does a bad movie, there's going to be another good movie by somebody white next week. Denzel [Washington] does a bad movie, I might not see another good black movie for a year."
The main problem isn't even the aforementioned movies that didn't make the shortlist. For example, I feel Carol was a more glaring omission than Creed. I'd also give a mention to the little-seen Debbie Tucker Green film, Second Coming (which featured Idris Elba). The core obstacle is the pathway for black creatives is exceptionally narrow. Many with the power to greenlight movies are white (and male), which results in black storytellers having limited opportunities, and struggling for distribution when they get them.
Successes such as 12 Years A Slave remain an exception, and also touch upon an important aspect of how audiences mediate with black film-making. As pointed out on The Daily Show, stories of black oppression often find a wide audience – as long as that oppression occurred in the past.
Contemporary black tales, however, are largely absent from the mainstream. Would nuanced stories focusing on black people raise issues that many find uncomfortable to countenance, such as police profiling or housing discrimination? Would depicting black people as... well, everyday people help remove reductive stereotypes that remain far too common in our consensus?
One of my abiding school memories is playing football in the playground. Standing against a wall, as the two captains alternately picked who got to be on their team. Being picked last brought with it a noxious stigma, sullying what should have been benign fun and games. Where the Oscars are concerned, black people seldom even get off the wall.
You know what black creatives want? They don't want to boycott. They don't want to complain. They don't want to have to make entreaties to Parliament. They just want to be allowed to play too.
---
Shane Thomas is a regular contributor to Media Diversified on pop culture and social issues.
---