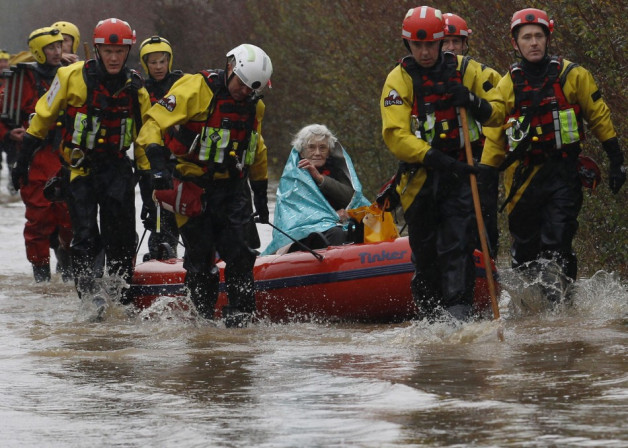 Heavy rain has been forecast for this weekend across the UK, bringing added misery to drivers and households already affected by the severe floods that followed downpours late last week.
The UK's Environment Agency has 52 flood warnings in place for England, Scotland and Wales, with at least 1 inch of rain forecast, accompanied by winds of up to 60mph.
Many areas of the UK, particularly in the south-west of England, have already been hit by heavy rain, and one man died in Somerset when his 4x4 vehicle was swept away by flood waters.
The UK Met Office had amber flood alerts in place for south-west England and Wales on Saturday 24 November, with yellow warnings covering much of the rest of the UK.
Network Rail said trains were likely to be suspended between Exeter and Bristol until Monday, and many of the major routes and motorways in the area have full or partial closures in place owing to flooding.
The Environment Agency has warned that surface water and river flooding will pose a hazard this weekend across south-west, central and north-west England and Wales.
The Met Office is forecasting heavy rain and strong winds across all parts of the country over the weekend. The heaviest rain is expected to fall in the west of England and nearby parts of Wales.
The Environment Agency said river flooding is likely across Devon, North Somerset, Warwickshire, Worcestershire and Wales.
The Environment Agency website will be updated with the latest information throughout the weekend.