Mailmetothegop.com promises to anyone who dies as result of the Republican health plan that they will post their ashes to a member of Congress.
The website was set up after the AHCA bill was passed in the House of Representatives following a 217 to 213 vote. It will effectively replaced the Affordable Care Act, also known as Obamacare, which currently provides health insurance for as many as 24 million citizens.
A statement on the website reads: "Millions of Americans rely on protections and coverage from the Affordable Care Act, or Obamacare. The Republicans new bill will gut these protections and many will die.
"They deserve to know it. Fill out our form and we'll help you get papers in order to send your ashes to a GOP member of Congress if you pass."
The site, which crashed due to a surge in visitors, was set up by student Zoey Salsbury, who currently has healthcare because of a clause in ACA which allows children to stay on their parents' health care plan up to the age of 26.
She confirmed to the Huffington Post the site is genuine. She added: "Many of my friends will die if this becomes law. People will literally die, and they don't see that that's going to happen.
"It's really morbid and not fun to talk about. But that's the reality of passing a health care bill like this."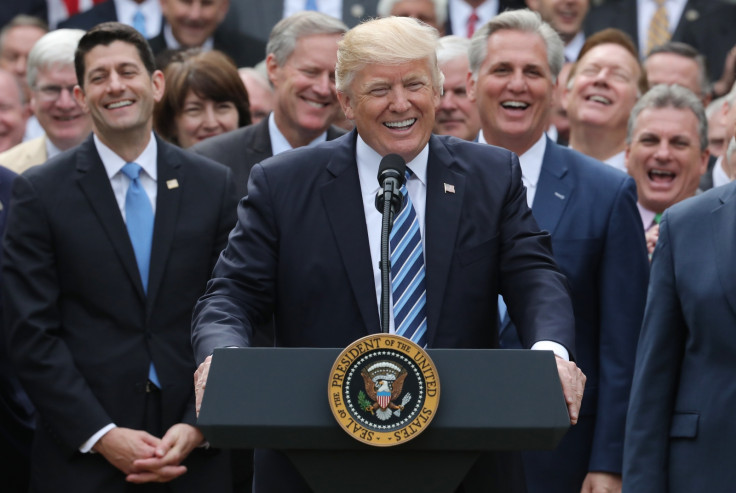 Following the vote, President Donald Trump promised he would "finish off" Obamacare, describing it as now "essentially dead". In a tweet, he added: "Insurance companies are fleeing ObamaCare - it is dead. Our healthcare plan will lower premiums & deductibles - and be great healthcare!"
It was described by the American Civil Liberties Union as a "giant step backwards".
ACLU national political director, Faiz Shakir said: "This cruel bill cuts off access to reproductive health care for millions who depend on Planned Parenthood.
"It also does grave harm to people with disabilities who rely on Medicaid for critical services that allow them to live in the community instead of an institution."
The bill will now be put towards to Senate, where it is expected to face major opposition.