Welsh government slammed for failing to reduce poverty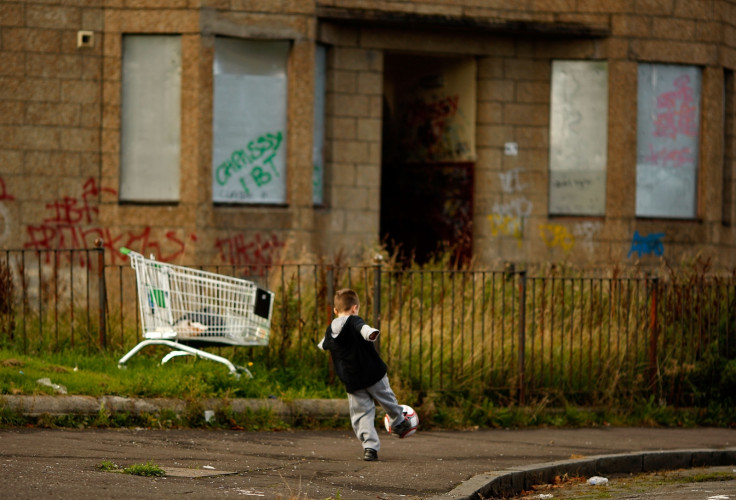 A report by a Welsh assembly committee has severely criticised the government for not making progress in reducing poverty in the state, noting that women, children and refugees are among the groups particularly affected.
The report, published on 18 June, was drawn up by the Welsh assembly's communities, equality and local government committee.
The Guardian noted that the report will be especially embarrassing to the Labour-led government which has a minister specifically tasked with tackling poverty.
The report says that about 23% of people live in poverty in Wales compared to 17% of the UK's population. While the number living below the poverty line has fallen in other deprived areas, it remains the same in Wales.
Further, the number of people resorting to food banks has doubled between April 2013 and March 2014, the report says.
"We are deeply concerned by the Welsh government's lack of progress in reducing poverty, particularly given its long term commitment and investment in the issue. We believe that this is due, at least, in part, to the approach taken by the government to date, which focuses on treating the symptoms of poverty rather than tackling the root causes."
The report says that due to the lack of data, policymakers in Wales are "working in the dark." It says this is unacceptable.
It noted that half of those in poverty live in working households, adding that changes to the labour market mean that work is no longer a straightforward route out of poverty.
"The Welsh government needs to get to grips with the low-skilled end of the labour market in Wales, such as the care, retail and hospitality sector."
The committee has recommended that the government establish a poverty-reduction alliance, that would include ministers, officials from the voluntary and private sectors and academia. The alliance would also include representatives from those living in poverty, the newspaper reported.
© Copyright IBTimes 2023. All rights reserved.