IBF welterweight champion Kell Brook has told British rival Amir Khan to "stop talking" and fight him. The 30-year-old has been chasing a money-spinning bout against Khan for years – and has now called on the Bolton-born star to finally face him in the ring.
Brook has returned to training for the first time since suffering a fractured right eye socket in his fifth-round stoppage loss to Gennady Golovkin in September. And Brook is already looking forward to a potential fight against Khan, who he has nicknamed "Amir Khandashian" in reference to the reality TV family.
"With got some big names, Amir Khandashian, he's still there," Brook told Sky Sports. "People are talking about us fighting, he's said he wants to have that fight and like I have said, I'll meet him at welterweight if he actually wants to get in and stop talking about it. We need to sit down, get it signed and get it done for the fans."
However, Brook also admitted he is eyeing up a number of other fights against big-name opponents. "Manny Pacquiao, Danny Garcia and Keith Thurman are fighting and I am top of that pile, I am looking forward to getting a top fight made," he shared.
The Brit is especially excited by the prospect of taking on Pacquiao, who ended his seven-month hiatus from the sport on Saturday night with a unanimous decision win against Jesse Vargas in Las Vegas. Brook said he would relish the prospect of facing the Filipino icon in the ring.
"I'd love that," he commented following Pacquiao's comeback. "I heard that I inspired him during the Golovkin fight and it makes sense for us to unify the division at welterweight."
Meanwhile, Brook also admitted he expects Floyd Mayweather Jr to return to the sport, despite "Money" announcing his retirement in September 2015. Mayweather was sat at ringside for Pacquaio's latest win, prompting speculation he is poised to fight a rematch against his long-time rival.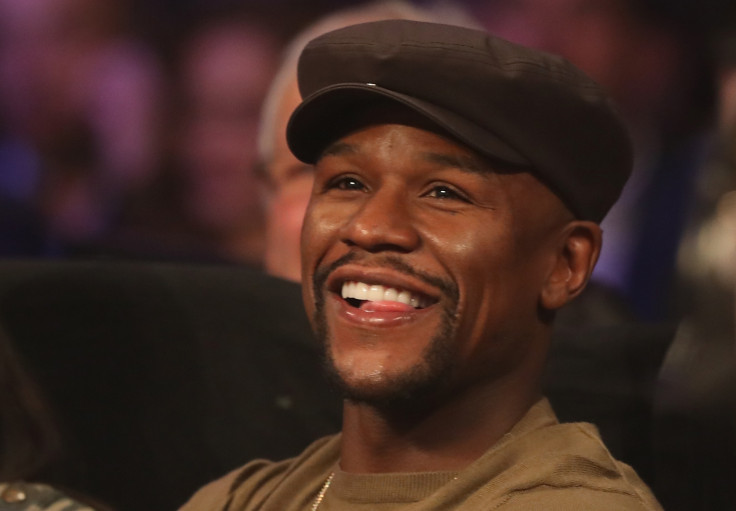 "I can definitely see him coming back. He's not training and being at these fights for no reason, he's going to come back, and he's just biding his time," Brook explained. "I am just excited and privileged I am a champion amongst those names in the welterweight division, my name and profile has risen quite highly after the Golovkin fight."