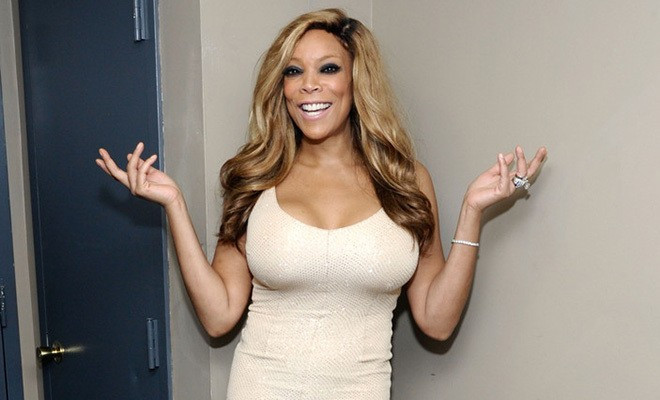 The Aaliyah: The Princess of R&B biopic may have been widely slated as a TV flop but Wendy Williams is not letting the fierce backlash ruin her week.
The US TV host, who acted as executive producer, has hit out at critics, insisting she doesn't care what they think.
Discussing the Lifetime movie's negative reception on the Hot Topics segment of her talk show, the 50-year-old star remained unapologetic and chose to focus on the positive.
"I see my Aaliyah movie broke the Internet this weekend!" she told the audience, while referencing Kim Kardashian's nude Paper magazine shoot.
"Errbody got an opinion. Well, I must tell you, whether you love or hate, you watched. It was the second-highest rated movie on all of cable this year so far. Not just Lifetime. All of cable," she added, before commending Alexandra Shipp on her performance as Aaliyah.
The made-for-TV movie has courted controversy ever since it emerged that Aaliyah's' family did not support the project and had not signed off the rights to her music for the soundtrack. It also failed to drum up support from industry insiders who worked closely with the Try Again hitmaker.
When it eventually aired on 15 November, many fans questioned the choice of cast and also slammed it as a misleading portrayal of her personal life and career.
Longtime Aaliyah collaborator Timbaland also expressed his disgust in a series of posts on Instagram.
"Hope yall not watching this!!!!!!!!" he said.
"This is why people should never remake movies. Bulls**t happens. Bulls**t happens. And now you have to deal with the consequences. From me, Timbo, and the family."
During a radio appearance on Hot 97 he added: "I thought it was a joke, but evidently it wasn't," he told Hot 97 Monday morning. "I'm very upset about it."