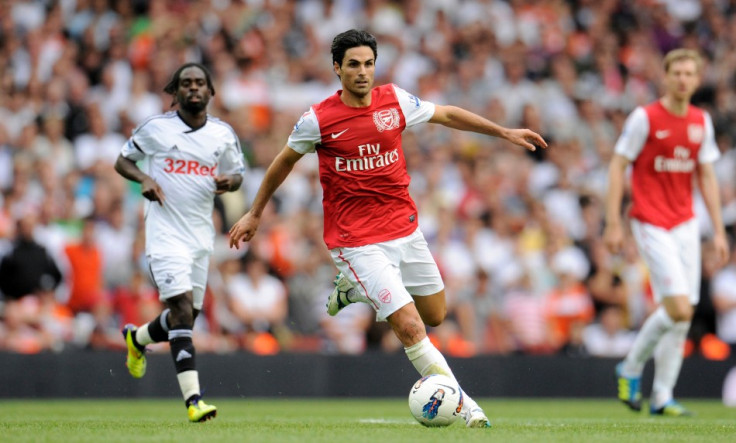 Arsene Wenger has revealed that Mikel Arteta has been even better than he expected, with the Arsenal midfielder fitting well into the squad and making up for the loss of Cesc Fabregas and Samir Nasri.
Arteta made the move from Everton to the Emirates just before the clock struck 11pm on deadline day, and didn't even have time to take a medical at the club before putting pen to paper because the deal was so last minute.
And after signing the Spaniard, Arsenal have gone from looking down and out of next season's Champions League to fifth in the Premier League table and looking a chance to be European champions.
And Wenger believes that it's Arteta's mentality that has made the 29 year old an integral part of the squad.
"Mikel Arteta has been a fantastic addition to our team because his attitude is outstanding," Wenger explained, as reported by Talksport.
"He's a winner and he's a fighter.
"People look at him as a technical player but he's more than that because he's a team player who fights very hard for the team offensively and defensively, he's ready to give it all and he's been a good surprise for me."
Arteta has scored three goals so far this season for Arsenal, including in the Gunners' 4-0 thrashing of Wigan two weeks ago.
And the former Barcelona youth player has said that he hopes to contribute more goals in the future to help out on-fire striker Robin van Persie wherever possible, despite the fact that his specialty is in the midfield.