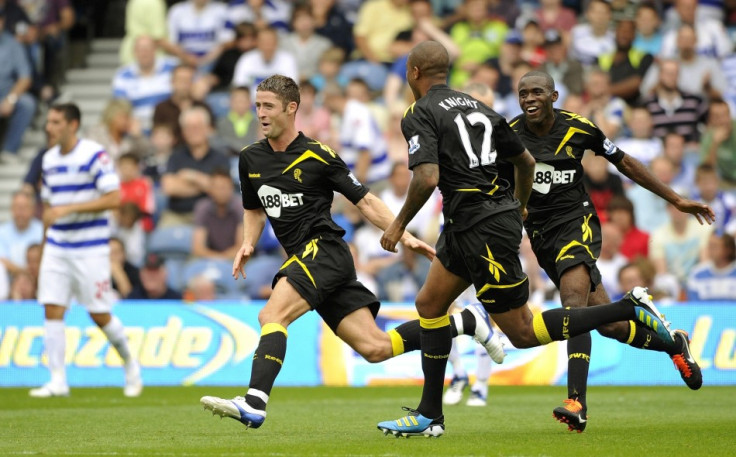 Arsene Wenger has insisted that Arsenal are not looking to purchase Gary Cahill in the January transfer window, despite speculation continuing to allude to the defender making a move to the Emirates.
Cahill is in the last year of his contract with Bolton, and the £17 million-rated star is refusing to sign an extension as big clubs around Europe begin to circle.
Arsneal were particularly connected to the England international during the summer, but Bolton wanted top dollar for their most prized possession. And with Cahill able to leave for free within a year, Wenger believes he made the right decision in saying no to a deal.
"Cahill is good enough to play Champions League, but he is not someone I would be interested in," he said.
"We were in the market in the summer, but at that time they [Bolton] were greedy.
"I have got five central defenders - [Laurent] Koscielny, [Sebastien] Squillaci, [Per] Mertesacker, [Thomas] Vermaelen and [Johan] Djourou. Of this five, four are international players."
Wenger signed defender Mertesacker, along with Andre Santos, in the last 24 hours of the summer transfer window, though the manager has admitted that Mertesacker in particular has taken his time adapting to the Premier League.
The beginning of the season was particularly tough for the side as they suffered their worst start to a campaign in 50 years. But as Vermaelen makes his return from injury, Arsenal's defensive line up have improved, and the club are now equal on points with fourth-placed Chelsea.
Cahill has continued to be linked to a move to Arsenal, and though Bolton might have been considered to be unrealistic in their ambition to sell the 25 year old for so much money, the club are fighting the possibility of relegation this season, and their need to keep hold of one of their best cannot be underestimated.
In fact, if Cahill can keep the side in the top tier this season, him leaving for free might be more profitable for the club over all, with the Wanderers looking at big losses if they fall down to the Championship.
But Arsenal insist they no longer need his services, despite the fact that Cahill is able to play in defence and score goals. Barcelona and Tottenham have both reportedly made enquiries over the stopper, and Spurs in particular could make a play again in January.