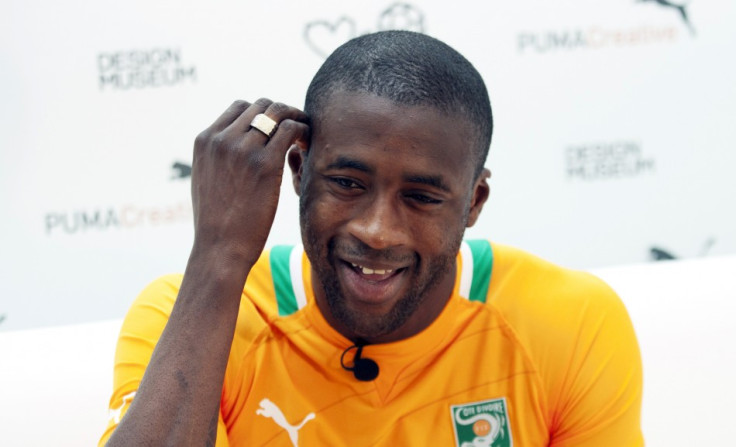 Arsene Wenger has revealed that he failed to complete a deal for Manchester City midfielder Yaya Toure, with the Ivory Coast international not willing to wait for a European visa to make the move to Arsenal.
Toure has played for six clubs in his senior football career, but after suffering from limited game time at Barcelona, he has shone for Manchester City since making the move to the club in 2010.
And Wenger has now claimed that he has been keeping watch of the 28 year old for the last 13 years, and that a deal to move to Arsenal fell through while the club were negotiating a visa.
"I have known him since he was 15," Wenger told the official Arsenal website. "We had an agreement with him to come here but the problem was that he was at Beveren and we had to wait long enough for a European passport. Therefore he was impatient and went, at the time, to Metalurh Donetsk.
"It was quite interesting because his generation played for two or three years at Beveren - Yaya Toure, Eboue, Gervinho for example played there as well. They didn't have one offer for all of these players and they played in the Belgian championship in the top league.
"All of the players have made big careers, for example, [Siaka] Tiene plays left-back for Paris Saint-Germain. But in two years there was not one offer for one player, basically because they were young and it is always difficult to make these kinds of decisions.
"At the time Yaya went to Metlurh Dontesk and now he is a top-class player. We knew that at the time he would be a top-class player but the only problem with Yaya was to fix him into a position because he can play everywhere.
"He can play centre-back, as a second striker, as a midfielder and for a long time we didn't know where to play him. Incidentally he played in a pre-season game at Barnet [on July 19, 2003] as a second striker - and he was completely average on the day!"
Arsenal sold two of their stars to City in the last transfer window, with Samir Nasri and Gael Clichy making the move up north in the summer.