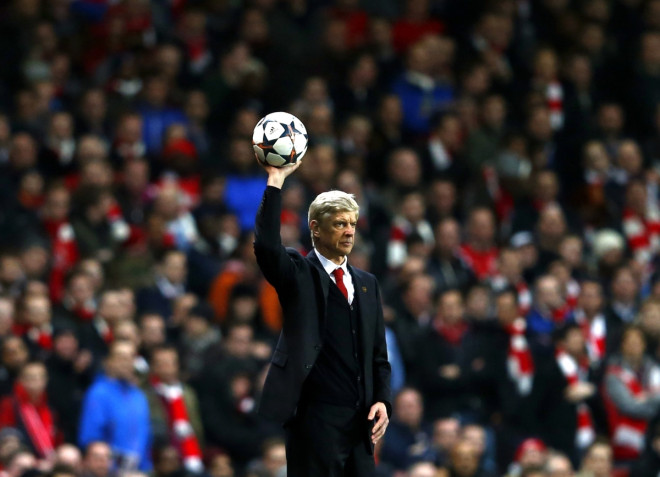 Arsene Wenger has revealed his first few games in charge for Arsenal were spent trying to dissuade his players from eating Mars bars during training or after the game.
The Frenchman has many interesting memories of his first few seasons in charge of the Gunners, during which he transformed himself from a complete unknown into one of the most revered managers in the history of the game.
As he leads his team to Stamford Bridge to face Chelsea on Saturday, he will join a select few managers to have overseen 1,000 games in charge of a club.
Wenger has talked about some of the memorable experiences during these years. He has revealed how he had to persuade his players to give up chocolate in favour of a diet to help them improve long-term fitness.
"There were some amusing details. I changed a few habits [of the players], which isn't easy in a team where the average age is 30 years," Wenger told www.arsenal.com.
"At the first match the players were chanting, "We want our Mars bars!' so there were some fun things.
"At half time in the first game I asked my physio, Gary Lewin, 'Nobody is talking, what's wrong with them?' and he replied: 'They're hungry.' I hadn't given them their chocolate before the game. It was funny!"
Wenger believes that his achievements with Arsenal have not been properly documented and that people concentrate more on trophies than performances. The 64-year-old talked about the club's loss to Barcelona in the final of the Champions League where they conceded twice in the final 13 minutes to lose the game.
"In 2006 we were in the Champions League final. Nobody speaks about it now but it's still an achievement. It's not a trophy but we did it without conceding a goal in the whole campaign and only lost in the last 13 minutes. Can you say you failed that season? I don't think so," he explained.
"On top of that we managed to stay in the top four that season.
"We [also] beat Real Madrid with Zidane and Beckham and all these people but nobody speaks about it. It's like we have done nothing at all. Why? Because at the end of the season you don't parade the trophy," he said.