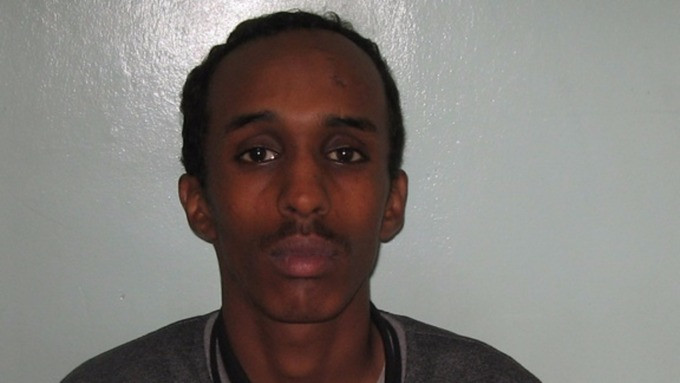 Inmates in a notorious London prison where a prisoner was stabbed to death screamed at visiting jurors that they were "locked up like animals" during a high-profile murder trial.
Jurors were escorted through HMP Pentonville, in Islington, on Monday (18 September) to visit the scene where 21-year-old Jamal Mahmoud was allegedly knifed to death by three other inmates.
During the visit prisoners where heard shouting at the 12 jury members – and partially drowning out the words of prosecutor Mark Heywood QC - "f*** the law" and "scumbags here, mate".
Inmates Robert Butler, 31, Basana Kimbembi, 35, and Joshua Ratner, 27 are currently standing trial accused of murdering the father-of-one.
It has been alleged by prosecutors that the killing took place due in a battle to control the trade of items smuggled into the prison.
The tour of the prison included a visit to Mahmoud's former cell on the fifth floor of G Wing which was said to be in prime position to influence the smuggling of contraband.
Jurors heard how a package had arrived in the prison the day before and the three defendants had attacked Mahmoud in area not covered by CCTV on 18 October 2016.
Judge Richard Marks QC joined jurors and lawyers whilst inmates were locked down for two hours whilst they walked around the facility.
The Evening Standard reported that an inmate shouted "not guilty, not guilty" before being told by a prison officer to be quiet. Another prisoner screamed "I want justice for my friend. My friend was killed".
Mahmoud was convicted in July of last year after hiding a Skorpion machine gun in a woman's garden in Enfield, north London. The Met Police believed Mahmoud, who had also been convicted of robbery, was a member of the "Get Money Gang".
The trial will resume at the Old Bailey on Tuesday (19 September).