Dozens of anti-Putin protesters were arrested in St Petersburg on Saturday (29 April) after hundreds of demonstrators turned up in what is seen as a significant challenge against the Russian president in recent years.
Open Russia movement, led by Russian President Vladimir Putin's archrival Mikhail Khodorkovsky, called for massive protests in several cities under the slogan – "We're sick of him". Khodorkovsky, who currently lives in exile in Britain, is a former oil tycoon and a fierce critic of Putin.
The campaigners demanded Putin not to run for the presidency in 2018 elections amid strong indications that he would seek another term. Anti-Putin forces are attempting to galvanise their bases ahead of the presidential elections.
To quell the rising opposition voices, the "undesirable" Open Russia organisation was banned earlier this week to stop the demonstrations from taking place on Saturday. The numbers were relatively smaller this time as tens of thousands turned out for the previous anti-corruption campaign in March.
"Police officers ended the actions ... of 100 people who continued to trouble the public order," the St Petersburg police said without revealing the number of people arrested.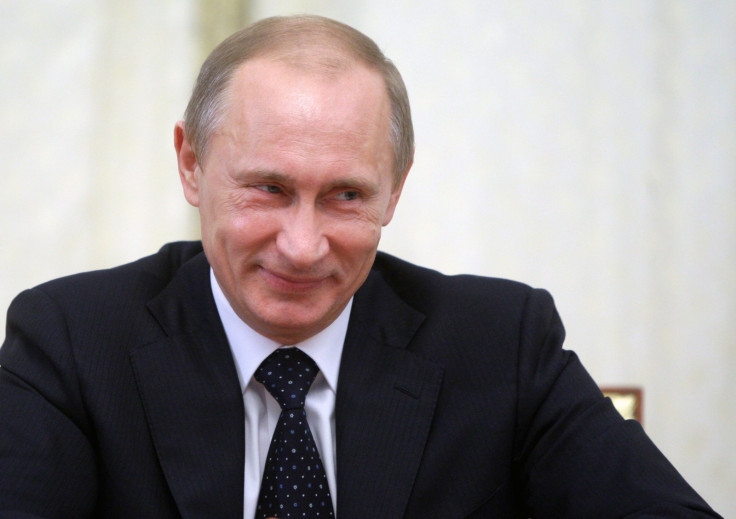 No less than 50 people were arrested in St Petersburg, Putin's hometown, AFP news agency reported. Protesters in Moscow were blocked off from submitting their demands at the Kremlin presidential office but the campaign in the Russian capital is thought to be more peaceful. There were fears that riot police could spring into action deterring more anti-Putin demonstrators from taking part.
"Putin is a usurper. He has to finally go," 35-year-old Anton Danilov from St Petersburg was quoted as saying.
Putin, who has dominated the Russian politics for 17 years, has not yet confirmed whether or not he will contest in March 2018. But he continues to enjoy high ratings among the Russian public.