Poll shows 40% of Americans believe Trump's team colluded in US election hack by Russia
Russia's alleged involvement in the US election is currently under investigation.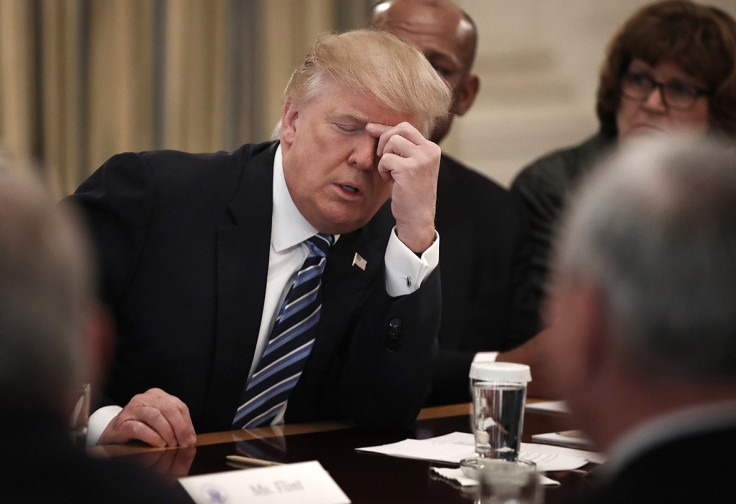 Most Americans believe Russia interfered in the US election to ensure Donald Trump became president, with almost 40% believing the Republican colluded with Russia to do so, according to a new poll.
The survey from ABC News/Washington Post showed 56% of people feel Russia attempted to exert influence over the outcome of the election, with 39% believing Trump and his campaign worked with Moscow during the campaign.
The numbers are greater when party lines are taken into account, with 60% of Democrats believing Trump's campaign intentionally aided Russia in an attempt to influence the outcome of the election.
And Republicans had gripes of their own, with 64% of Trump voters believing former president Barack Obama spied on Trump during the presidential campaign – as per Trump's own insinuation on Twitter. This figure fell to 32% of people questioned when taking into account both Democrat and Republican voters.
An investigation into Russia's alleged involvement in the US election is currently ongoing, with the Senate Intelligence Committee examining evidence on the matter – although the probe has already faced criticism for moving at a glacial pace, with just seven staff members working on the case.
And the ABC News/Washington Post poll also shows people do not have a great deal of confidence in the ability of Congress to get to the bottom of it – with 50% of respondents stating they were ''not confident'' that Congress would conduct a fair investigation – a number that jumped to 55% when isolating those people who leaned towards voting Democrat.
© Copyright IBTimes 2023. All rights reserved.