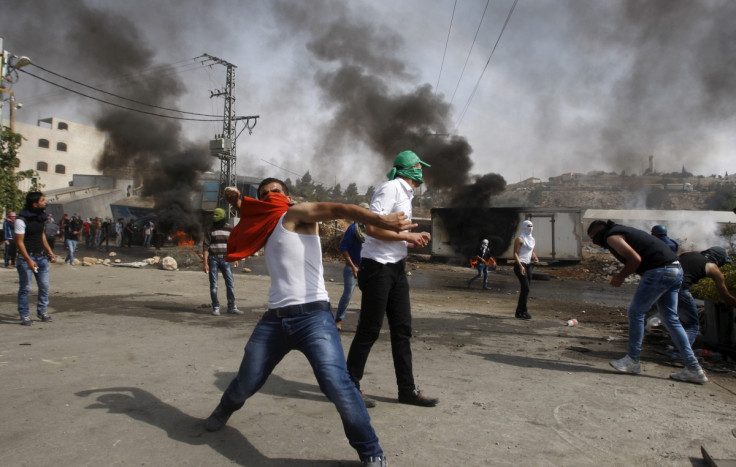 The wave of violence that has engulfed Israel and the Palestinian territories does not seem to be subsiding, as two Palestinians have been shot and killed after they attacked soldiers with a knife in the West Bank city of Hebron on Tuesday (20 October). A soldier was lightly wounded in the stabbing before troops at the scene retaliated and killed both assailants, the Israeli military said.
The latest incident comes as United Nations Secretary-General Ban Ki-moon is in the region to meet with Israeli and Palestinian leaders in an attempt to curb weeks of violence that has killed 10 Israelis, 43 Palestinians, and an Eritrean migrant worker.
"My visit reflects the sense of global alarm at the dangerous escalation in violence between Israelis and Palestinians. I am here to encourage and support all efforts to lower tensions and prevent the situation from spinning out of control. It's not too late to avoid a broader crisis," Ban said.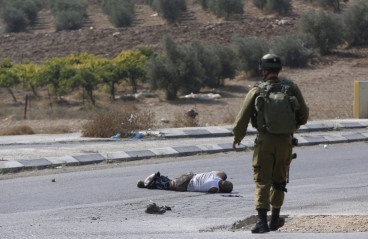 Israeli Prime Minister Benjamin Netanyahu, meanwhile, blamed Palestinian President Mahmoud Abbas for incitement, saying he was "fanning the flames" of recent violence, dubbed the 'knife intifada'.
"President Abbas has not condemned a single one of the 30 terrorist attacks against Israelis over the last month and he continues to glorify the terrorists as heroes," Netanyahu said Tuesday night at a press conference with Ban.
Fears of a full-scale uprising
The series of attacks in the region over the past month has raised fears of a full-scale Palestinian uprising in Israel. Israel's opposition leader Isaac Herzog said the only way out of the downward spiral of turmoil and death was the so-called two-state solution, with the creation of a Palestinian state.
"Jerusalem is the picture of the future binational state we are heading to. The separation between the [Jewish and Palestinian] peoples must become a reality. We must separate from the Palestinians. [We] can't keep living under this illusion that everything is fine and you can just manage the conflict," Herzog told a conference in Tel Aviv.
On Tuesday alone, two other people died in separate attacks on the West Bank. In the first incident, a Palestinian man was killed as he attacked a group soldiers, injuring one. Later, an Israeli man was run over and killed by a vehicle after he was forced to leave his own car that was targeted by stone-throwers.