Israel: Soul-searching as Eritrean migrant caught up in new intifada 'lynched because of skin colour'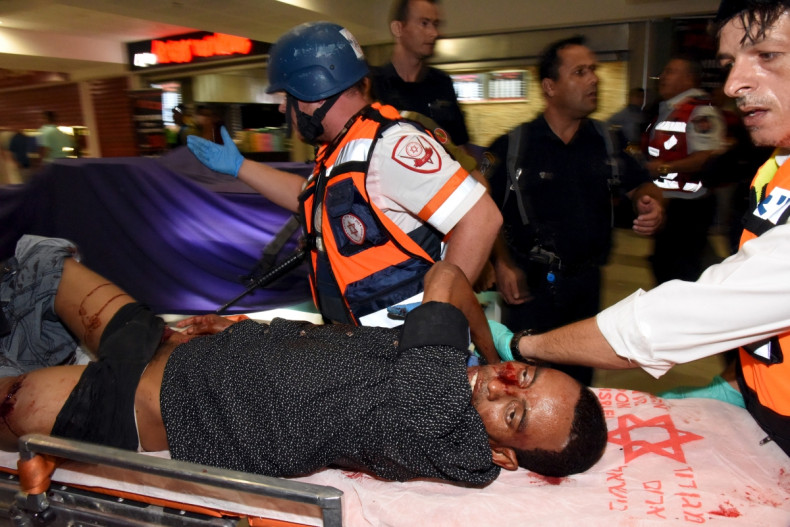 A savage mob attack on a mortally wounded Eritrean man, who had been shot after falsely being implicated in a bus station attack, has triggered soul-searching among Israelis still reeling from the latest wave of violence, dubbed the 'knife intifada'.
Israeli police were hunting members of the public who attacked the stricken Haptom Zerhom, an unarmed asylum seeker in his late 20s, one of three people killed in a bus station attack in the city of Beersheba on 18 October. One of some 34,000 Eritreans living in Israel, he had arrived in the southern Negev city to renew his visa, according to his employer Sagi Malachi.
There, he unwittingly found himself caught up in the wave of violence that has engulfed Israel and the Palestinian territories, as an Arab Israeli gunman, identified as 21-year-old Muhand al-Okabi, opened fire, killing an Israeli soldier and injuring at least 10 other people.
The assailant was shot dead by security forces but a guard also gunned down Zerhom, mistakenly thinking he too was a terrorist. Footage from the scene showed the security guard approaching Zerhom, who was apparently already wounded, as he crawled along the floor.
The guard fired several rounds and left the man lying motionless in a pool of blood. A mob of bystanders quickly formed around Zerhom and a beating erupted. A man struck him in the head with a bench while another kicked him, as onlookers shouted and spat.
As paramedics tried to rescue him, the crowd chanted "Death to Arabs", "Arabs out!" and "Am Israel Hai" ("The people of Israel still live") and tried to stop them. The victim was then taken to a local hospital, where he later died of his wounds.
Israeli media described the incident as a" lynching" and daily Yediot Ahronot suggested Zerhom was a victim of racism. "Just because of his skin colour," they said, accompanied a photo of the dying migrant.
Some argued the death epitomised the spiral of tension and hysteria that has overwhelmed the region in the wake of recent attacks.
"The death of an asylum seeker at the hands of security guards and an angry mob is a tragic but foreseeable outgrowth of a climate in which some Israeli politicians encourage citizens to take the law into their own hands," commented Sari Bashi of Human Rights Watch
"It's terrible," added Foreign Ministry spokesman Emmanuel Nahshon. "It shows you what a terrible situation we are in."
Malachi, the head of a plant nursery on the Israel-Egypt border, described his late employee as a good and hardworking man. "It breaks my heart. I think the man was in the wrong place at the wrong time," he told The Guardian.
Police said those that took part in the mob attack are facing arrest. One of them, who gave his name only as Dudu, told Israeli Army Radio he felt disgust at his own actions.
"I understood from people he was a terrorist. If I would have known he wasn't a terrorist, believe me, I would have protected him like I protect myself," he said. "I didn't sleep well at night. I feel disgusted."
Prime Minister Benjamin Netanyahu also condemned the incident. "People should not take the law into their own hands," he said, according to the Jerusalem Post.
Zerhom's death adds to those of nine Israelis and more than 40 Arabs who have been killed in recent weeks.
Israel is home to around 50,000 Sudanese and Eritrean asylum seekers. The government regards them as illegal job-seekers and in the overwhelming majority of cases refuses to grant refugee status. At the same time, authorities do not deport them back if return to their country of origin could endanger their lives.