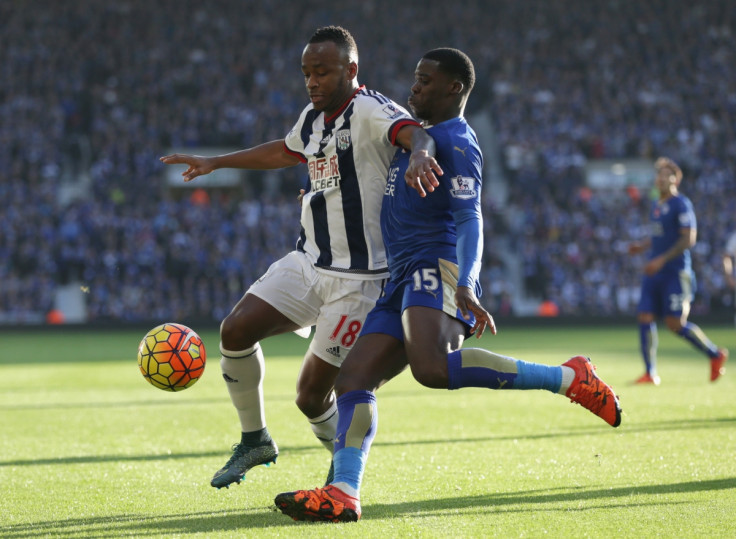 West Bromwich manager Tony Pulis has claimed Saido Berahino has been "nowhere near as good as he was last year" following the Tottenham saga during the summer transfer window. The boss, has admitted meanwhile he is wary about speculations ramping up again ahead of the January 2016 transfer window amid reports linking him with both Spurs and Chelsea.
The 22-year-old striker handed in a transfer request to try to force his move to White Hart Lane last summer after he scored 20 goals in all competitions last season. West Brom chairman Jeremy Peace, however, opted to turn down four different offers for the players, including one reportedly worth around £23m ($34.6m).
ESPN recently reported that Spurs are set to renew their efforts to secure Berahino, while Chelsea are also closely monitoring the situation due to uncertainty over Diego Costa's future.
Mauricio Pochettino failed to quash the speculations earlier this week when confirmed he is in the market for a striker to back up Harry Kane – although he refused to address the Berahino links as he doesn't "speak in public about another club's player."
Pulis has now spoken out about the situation ahead of their game against Tottenham on Saturday (5 December) after the striker has just netted three goals this campaign.
"If you look at last season the most influential player at the club was Saido. He got the goals which got us the points which kept us in the league. This year we haven't had that," he said as quoted by The Independent. "For six months we've played with Saido being nowhere near as good as he was last year. It was disappointing in lots of ways. I'm not blaming Saido, not anyone, it's just fact."
"There's no question Saido was disappointed the deal never went through. There are people in the game who can handle it, there are people who can't. He's an outstanding player and talent but we haven't had that at the same level as we did last year. I'm not saying we can't get him back but we haven't got him back to the same level.
"The problem is the window is coming around again and there will be all the speculation."
West Brom need to buy players fast
West Brom's director of football administration Richard Garlick, meanwhile, has admitted that Pulis will need to cash in with some players to fund the moves for new additions in the January transfer window.
"Tony's identified a couple of areas he'd like to strengthen," Garlick said as quoted by the BBC. "He's aware that we want to work with a smallish squad and therefore players need to go out to bring others in."
But asked whether Berahino could be one of the players to leave the club, he added: "We haven't had any formal approaches for Saido since the summer.
"We can't stop people speculating but, from a club point of view, our position is the same as it was at the end of the window - I'm not expecting Saido to move anywhere. If he does then that'll be because we've accepted an offer that's acceptable to the club which clearly last time they weren't."