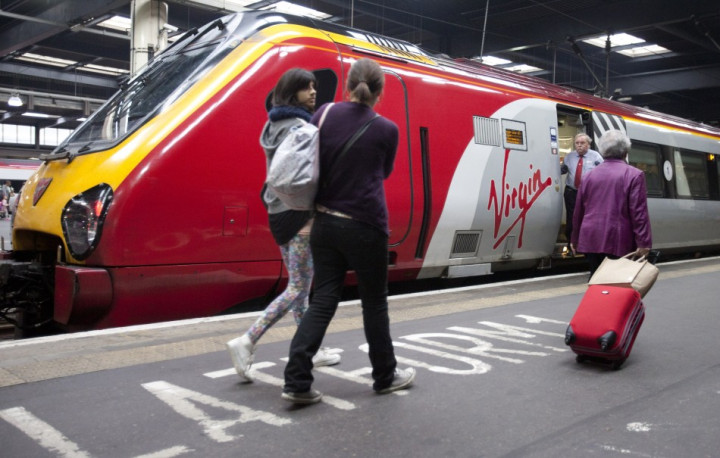 The deal to award the West Coast mainline to FirstGroup is to be delayed, as current operator Virgin Rail begins a legal challenge over the decision.
Transport Minister Theresa Villiers said "competition remains live" after it emerged the government has not completed the deal because of the challenge from Sir Richard Branson's company.
The decision to award the West Coast franchise, which has been run by Virgin since 1997, to FirstGroup as been described as "insane" by Branson, who began legal action within days of the announcement.
FirstGroup were due to take control of the route on 9 December. However, more than 165,000 people have signed an online petition calling for the government to reconsider the decision.
Labour has also urged for a hold in signing the contract, allowing MPs to examine it.
In a written statement to the House of Commons, Villiers said: "As a result of a legal challenge, which the government intends to defend robustly, we have not yet signed the contract with First West Coast, and consequently the competition remains live.
"I cannot give the full commercial details of the winning bid, or indeed of the other bids."
Villiers told MPs that she was confident FirstGroup would offer "significant improvements" for passengers, saying:
"The West Coast Main Line is one of the most important inter-city rail passenger routes in the country, and it is also a valuable public asset.
"Over the last decade and more, taxpayers have invested £9bn to upgrade the infrastructure. It is a profitable franchise for the current operator, and after significant public investment in the line the government is rightly seeking to get a substantial return for passengers and taxpayers."
Branson has express his concern about FirstGroup's bid, which he described as "undeliverable" in a letter to the Financial Times, adding:
"We have to ask: do we want winning franchise bids based just on the bottom line, or do we want innovative ideas taken into account?
"We want it to be a beauty parade based on innovation and quality and service. Cheap trains, cheap seats, cheap staff, cheap service. That's not what people want."
Virgin trains carry 31 million passengers a year on the West Coast route.