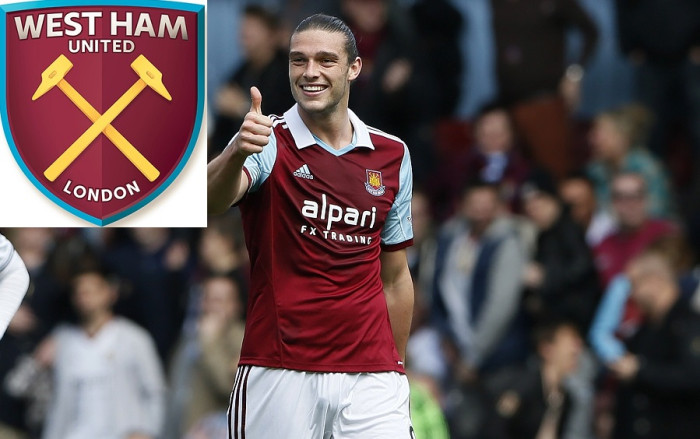 West Ham fans have been asked to approve a new Hammers badge that features the word "London" and has banished the Boleyn Castle.
The Premier League club is preparing for its final season at the Boleyn Ground before moving to the Olympic Stadium in Stratford for the 2015/16 campaign and wants to mark the move with a new crest.
It features the word "London" beneath two trademark golden hammers, which represent the club's origins as Thames Ironworks. It has also gone away with the Boleyn Castle, a symbol that had become a staple on the crest, in favour of a cleaner and bolder approach.
In order to gauge fans' views on the design, the Hammers commissioned SMG YouGov to devise a poll to see what reaction it gets.
An accompanying video, voiced by former West Ham striker Tony Cottee, explains how the hertiage of the club is retained in the design.
A statement on the club's website read: "The board understands that the success of the club's move depends on its acceptance among supporters as the home of West Ham United.
"The club is therefore on the cusp of a multi-million pound investment at the stadium and so it is imperative to ensure that, together, we get it right from the outset.
"The crest's evolution is the handiwork of world-class designers, who, crucially, are lifelong supporters of the club, too.
"Its final design is the product of careful deliberation following supporter consultation and the comprehensive feedback received, as well as a reflection of feeling among the club's stakeholders."
Fans have until Friday (11 July) to submit their vote on what will be the 16th different badge that has adorned the east-Londoner's clarent and blue shirt.