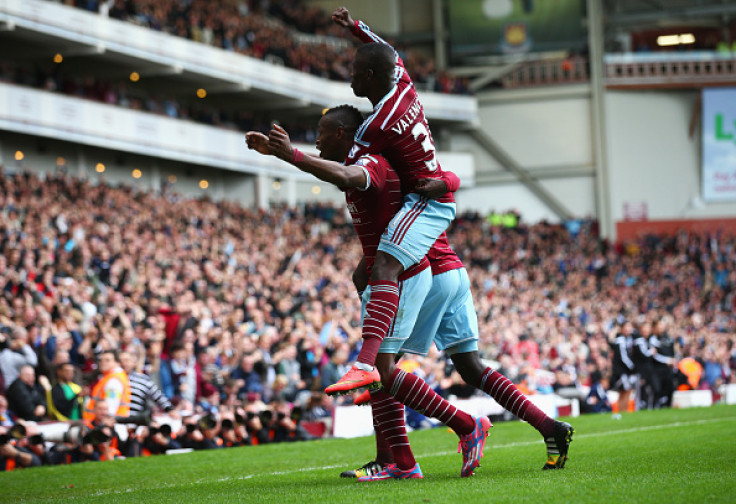 West Ham United manager Sam Allardyce claims Chelsea talks affected Enner Valencia's form since the turn of the year.
The 25-year-old made a switch to Upton Park from Pachuca last summer and had an impressive start to his Premier League career. The Ecuador international was linked with a move to Stamford Bridge during the January transfer window.
Since West Ham's 2-0 defeat at the hands of the Blues on Boxing Day, Valencia has seen a dip in his form. Allardyce has seen his side just register one win in this calendar year after an impressive form in the first half of the season, where they were fourth in the table before the Boxing Day clash.
The former Newcastle United manager believes the speculation linking Valencia to Chelsea has subconsciously affected the player.
"I think [the speculation] affects you without doubt, subconsciously. I don't think he generally goes around thinking it has affected him as no player ever tells you that they are playing badly," Allardyce said.
"But, subconsciously, it has to have an effect as you are not absolutely certain about your future.
"I think that there has definitely some thought that goes on subconsciously in terms of, 'Where am I going to be next year? Should I stay here or should I not? Should I go somewhere else? Or I am just looking after myself as it [the deal] is already done?'
"Unless you get Jack Bauer [we think he means getting the lead character from TV drama 24 to torture the truth out of him - Ed], we won't know until the end of the season."
"Everyone is not playing as well as the beginning of the season, but that happens when you have a season of our magnitude. I don't think anyone is playing better now than earlier - apart from Liverpool," he added.
West Ham host Chelsea in the Premier League clash on Wednesday. The 60-year-old has warned the Hammers players not to wing up the Blues star striker Diego Costa.
"He is an old-fashioned type of centre-forward because he seems to like to get motivated on the physical aspect of it and the niggle aspect of it," the West Ham manager stressed.
"I have told them not to get involved in that. I think it winds him up and makes him better which is a silly thing to do."