Brendan Rodgers wants the matter of Andy Carroll's future settled as quickly as possible as a potential move to West Ham for the striker moves ever closer.
In the past few days it has emerged that the Hammers have made an offer that has matched Liverpool's £15 million valuation of the 24-year-old, although Carroll is unsure whether a permanent move to Upton Park is his best option.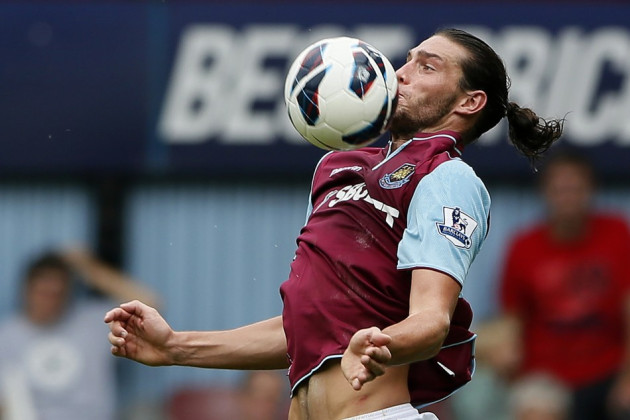 Carroll, who signed for the Reds in January 2011, joined Sam Allardyce's side last summer when it became clear Rodgers did not see the striker fitting into his new style of play, telling the forward he would not be guaranteed a starting position in his side.
With Rodgers looking to continue his rebuilding process at Anfield this summer, the former Swansea City boss is keen to find a resolution to Carroll's future in the coming months.
"It is just something we need to assess between now and the end of the window," Rodgers told the club's official website.
"At the start of the season the whole thing was about going and getting games because he wasn't going to be a starter here. We will talk again with him and the club to see how it all evolves. It is one of those situations where it will probably be resolved a lot quicker than that for both parties.
"The objective at the beginning of the season was for him to go out and play. He's gone away to think of what we spoke about and we will talk again through the weeks."
Despite suffering a knee injury early into his spell with the Hammers, Carroll scored seven times for the club in the latter stages of the campaign, and West Ham manager Sam Allardyce has made it clear that he wants to make the England international a priority during the summer transfer window.
"It is our target to make it a permanent situation," Allardyce said after West Ham's 4-2 win over Reading on the final day of the season, a game in which Carroll set up two goals.
"Hopefully we can get somewhere in the near future to do that. It is our main priority. There are negotiations between the club and Liverpool."